Biju Menon prefers ordinary characters with a funny bone to super heroes with fiery dialogues. His choice was proven right by his uninterrupted career spanning 22 years and the popularity of characters such as Mammachen in Vellimoonga. The actor takes a timeout from his busy schedule to talk to Manorama.
Comedy track
I have portrayed so many serious police officers. Many of those characters have received tremendous applause in theatres. But those days, people used to view me with a bit of fear and a bit of respect. The scene changed when I started doing comic roles. Many people feel close to me. They hug me. They even call me 'Bijuchetta…' I prefer this affection. I like common man's stories. That does not mean I will no longer do serious roles. But they better be good.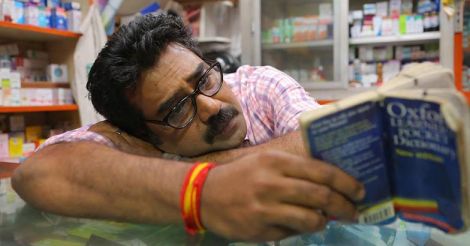 A still from the movie 'Salt Mango Tree'
Common man's story like Salt Mango Tree
Films dealing with the issues of the middle class. Salt Mango Tree is one such movie. This movie's theme is children's education. Is there any bigger problem for our families nowadays? We have schools that interview parents rather than children. Where does that put parents who don't speak English? How can they afford to pay the high fees if both of them are not earning? This film tells these issues with a touch of humour. We would know of it if we listen to women speaking on phone. They only have one thing to talk about – their children's education.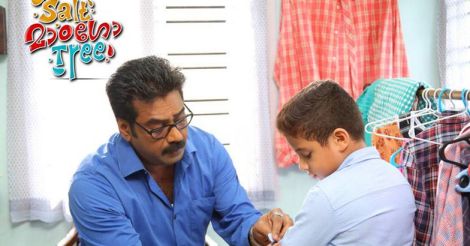 Poster of the movie 'Salt Mango Tree'
Whenever Samyuktha calls me up, it is almost always to speak about our son who is in fourth standard. She says she can't teach him all by herself. Samyuktha says our son learns what we had learned in tenth standard. But I will never bring up studies when I am home. I only talk about play and I get much flak from her for that.
Will Biju Menon let Samyuktha Varma be his heroine if she gets to play an ordinary woman?
I have no objections. In fact, I had asked her to work in Salt Mango Tree when we could not find an actor on time. She said she can't even think about it. She also said she could not keep a straight face in my presence.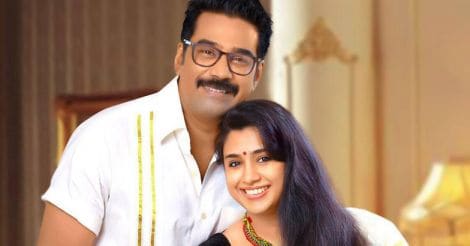 Biju Menon with Samyukta
Hero
The producer who invests in my movie should get his money back. I should have that confidence for taking up a project. I do not want to lose sleep for a chance to be hero. I want to lead a happy life. That is the most important thing.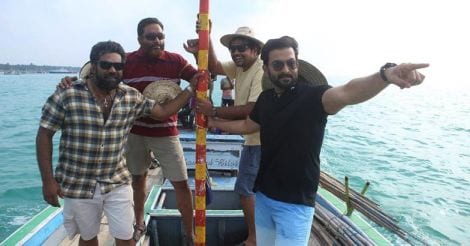 Biju Menon in the movie 'Anarkali'
New projects
A film with Prithviraj Anarkali is already running successfully in theatres. Now there is Anuraga Karikkin Vellam, in which I play the role of Asif Ali's father. Then I play the lead in Ranjith's Leela.