Chemban Vinod – don't let the name scare you off. Although he looks dangerous, he is the safest man to have around. And needless to say, this Angamaly native is the most prominent among the current crop of comedians in Malayalam cinema.
Giving in to the demands of cinema, he has wound up his Bangalore business and shifted base to hometown. Here, Onmanorama takes you on a ride through Vinod's life and career.
The story behind the name
Everybody in our family is known by the name Chemban. We are from Angamali Malieckal family. People address us by the name 'Chemba.' My real name is Vinod Jose. I was in Bangalore for a long time. There also, everyone used to call me by my family name. For them, it doesn't make a difference. It's our people who ask if Chemban means 'copper haired' or 'copper colored.' In movie sets also, I am called Chemba. Thus it got prefixed to my name.
First movie
It was director Lijo Jose Pallissery, who introduced me. We are old friends and were together in Bangalore. My debut is as a police inspector in the movie Nayakan. Lijo instilled in me the self-confidence to act. I acted in movies without any artistic lineage or mimicry to my credit.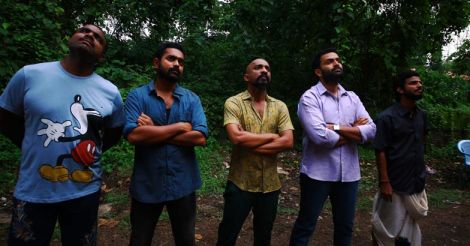 A still from the movie 'Sapthamasree Thaskara'
Break
Amen and Sapthamasree Thaskara are the roles that gave me a big break. Amen's Paili and Sapthamasree's Marty were noted by everyone.
Was this success expected?
I knew the film would be a hit. I never even dreamt that my character would draw so much attention. I have done over 20 small and big roles. Anil Radhakrishna Menon had told me about the role in Sapthamasree when I was shooting for North 24 Katham. Being from Angamaly, I was at ease handling Thrissur slang. The shots went exactly by the script. Situations create comedy in that movie.
Which is your best loved role? Is comedy your staple?
My favourites are the characters in Anchu Sundarikal, Amen and Sapthamasree Thaskara. For me, comedy comes so easy. But I would like to experiment other roles as well. In Iyobinte Pusthakam, I did a character role.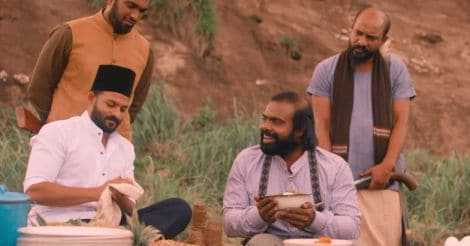 Chemban in 'Iyobinte Pusthakam'
Are you eyeing the ranks of Salim Kumar and Suraj Venjarammood?
Please do not compare me with them. I have just started. And I do not know if I can attain their heights.
Have you given up an American life to get busy in films?
A career in cinema is like testing luck. It favours only a handful of people. From thousands of Keralites who make it to the cinescreen, only around 250-300 will be remembered. I love acting in cinema rather than a cozy life in America. My wife Sunitha is a physiotherapist in the US. I too studied physiotherapy, but I never worked as a therapist. I was doing business in Bangalore. I gave it up when I got busy in films. We have a five-year-old son, John Chris, who lives with his mother in the US.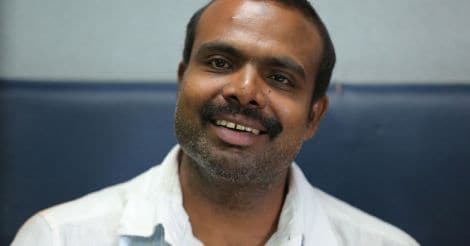 Chemban is prominent in the current crop of comedians in Malayalam cinema
How do Angamaly folks like their new star?
They are straight forward people. They say stuff like: 'Film was good. You were not good,' or sometimes if I'm lucky, someone will say my character was good. They look at things in totality. Being a film actor has not changed me. I still go to Angamaly market for household shopping.