After doing an important role in Mohanlal-starrer Drishyam, actor Ansiba is optimistic about her next, 'Viswasam Athalle Ellam'. Ansiba spoke to Manorama about her movies and about the rumours about her circulating on Facebook and more.
On Facebook there are a lot of rumours about you. Your Comments?
People have picked up bits and pieces from my interviews and interpreted them to their convenience and posted the same on Facebook. I am not aware of all these things because I don't check Facebook. These are twisted facts and create a lot of misunderstanding. I am not very familiar with computers and I don't even know how to operate one properly. So, I am not aware about most things that are posted about me on social networking sites.
Did you once say that nobody goes to hell for acting?
I didn't say anything like that. Once again, people have taken parts from my interviews to suit their needs and misinterpreted it. These people in online media are very creative that way. None of my relatives have any issues with me just because I am actress. Initially, they used to be a little apprehensive but after Drishyam it has all changed and now they are all happy to tell people that I am their relative. But some people are keen on creating a rift between my relatives and me. My relatives know me really well and I don't hide anything from them. These people are spreading rumours in the name of religion.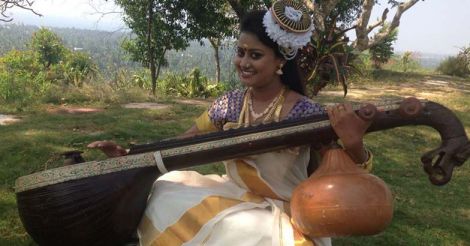 Ansiba is optimistic about her next, 'Viswasam Athalle Ellam'
How often do you take to Facebook?
I don't check Facebook at all. I send my pictures to an agency, they upload them on Facebook. The pictures are of movie stills. I get to know about how many likes the pictures got on Facebook only when my friends call and tell me.
There are also rumours that you said you don't mind doing glamorous roles?
I feel like laughing at these things. I would be wasting my energy if I try to clarify it. I have not done any glamorous roles till now. And I will not do them in the future as well. I am a bit on the plump side and hence my built doesn't suit glamorous roles. So, I will not do any glamorous roles even if it is in Tamil movies.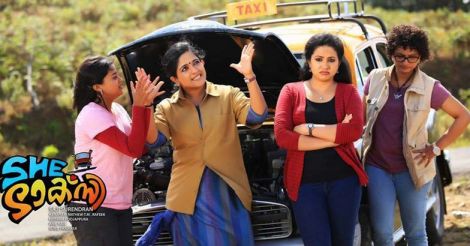 A still from the movie 'She Taxi'
Are you trying to slim down?
I tried. But then people started asking me if I was sick. When I try explaining the truth to them, they say we like you more in your old shape.
What are your views on comparisons with Tamil actress Sneha?
People think my lips and teeth and Sneha's look similar. When I shoot for Tamil movies, people there ask me if I am Sneha's sister. Friends in the set tell them that I am her sister. Tamilians by nature are very warm and loving people. When they are told that I am Sneha's sister, the love grows manifold. They ask me where Sneha is, why she did not come to see my shoot and so on. I speak Tamil well and have watched all MGR movies.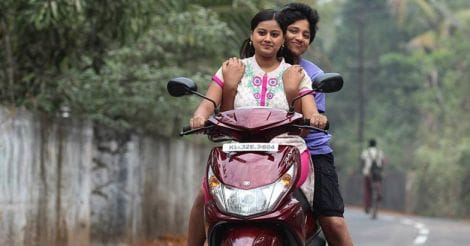 A still from the movie 'Little Superman'
Any dream role that you want to play?
I loved acting since my childhood days. I used to act in the theatre while watching movies. I would then realise that there were people around. Later, I used to think I would never make it to the film world since I did not know anyone in the movie industry.
Then I got a chance to participate in a reality show. Roshan Andrews sir was the judge.
Are you playing the heroine in Chemmeen's third part?
It is a movie based on the lives of people on a beachside. It is not Chemmeen's third part. It is just that Panchami, the character in Chemmeen, is there in this movie also. All others are new characters.
About your new movie Viswasam Athalle Ellam?
I am playing the heroine in this movie. The character I play is of an M.B.A student who has a bold approach to life. She answers back and gives it back to people when they try to make fun of her. I have never done such a character. There are two heroines in the movie. Shine of Itihaasa fame is the hero. Paramjyoti is my latest Tamil movie.
What about your studies?
I am a final year graduation student. I was supposed to take the final exams last year. I come under Calicut University. I could not appear for the exam last year since I did not get the hall ticket. I had not prepared also. I want to take the exams this year.