"I strongly believe that cinema, as an art form, suffers badly when you make a movie with an objective to meet people's expectations. There is always a flip side to attempts to cater to the demands of the masses or in trying to fulfill their desires. A good director is the one who can give them the unexpected, says Lijo Jose Pellissery, director of Double Barrel, which evoked extreme reactions upon its release last week.
"A movie will stand the test of time only if it gives the audience something beyond their imaginations. This is applicable to anything that remains unchanged in our society for a long period of time.
De-grading
Some people are worse than rapists when they attack an art form. They do not need any provocation to degrade a movie. Art can survive only if it is shown respect, but I am disappointed and disheartened by the way certain people treat a movie, Lijo says.
If a person doesn't like a movie, he has every right to exit the hall. Unfortunately, there are people who raise a hue and cry about a new movie and make even those who praise it rethink. They even try to force people, who stand in the queue to buy tickets, to return home by being outrageously critical of the film.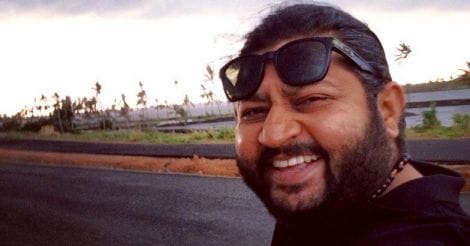 Upon release, the film has received mixed reviews from viewers and critics. There are people who have loved every bit of it and there are many who did not digest it. I'm happy that there are healthy discussions going on about the movie. It is an indication that the movie has succeeded in making some kind of impact on them.
There are people who go to the extent of saying that an express highway would divide our state geographically. The movie industry too faces the same problem. Changes are inevitable, but I am skeptical about our audience's willingness to accept changes. Upcoming directors too will have to face the kind of criticisms this movie is subjected to, Lijo added.
His dream venture
A new movie is kind of a dream to me which I visualise in mind when a story takes shape. When it is turned into a movie and comes alive on the silver screen there ought to be drawbacks and flaws. Double Barrel has been re-edited to keep it short and crisp. The one which hit the screens initially was the cinematic version of my dream. Certain scenes that we felt did not strike a chord with the audience have been removed.
The risk factor
After Amen, I could have made four or five films in the same genre. As a director, I don't want to take such safer and more assured routes. I don't like to stay in a safe zone as I wish to give the audience something that they have never felt or experienced through my films. My objective will remain the same. I'm sure that I won't be able to make a movie which will please everybody.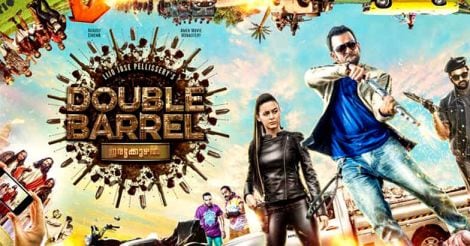 Why should there be only happy endings? Why should we make audience believe that the characters would live happily ever after? Why can't we look beyond conventional options to end a movie? Everybody expects a head or a tail when a tossed coin lands on the ground. A film maker should strive hard to knock down such assuredness, Lijo opines.
The Guy Ritchie factor
There are many local movie buffs who strongly believe that Hollywood is the epitome of perfection as they are exposed to the technical perfection and visual qualities offered by Hollywood movies. But what they do not consider is the amount of money, time, the technical assistance went into the making of a Hollywood film. Moreover, Hollywood also churns out many low-grade movies every year. There many industries other than Hollywood that make good movies without advanced techniques. Unfortunately, the viewers here try to compare our movies that are made with limited resources with Hollywood flicks.
Double Barrel's budget
A major chunk of the movie's budget went into its making. Being one of the producers, I can say that only a small portion of the budget was used as the remuneration of actors and technicians. Double Barrel will be dubbed and released in Tamil soon, Lijo added.