Walking amongst the stars and bigwigs, doing her own thing in that celebrity landscape, is a damsel who needs no introduction wherever she goes, because, oh, that's right, she's Honey Rose - the bold and the beautiful.
From the role of Dhwani Nambiar in Trivandrum Lodge, to her last outing as Meera in Kumbasaram, this wildly beautiful actress has tried and tested many faces of the play.
And now, as her latest movie, Kanal, opposite Mohanlal, has hit the screens on Friday, Honey is on a roll.
While Onmanorama caught up with the pretty actress, Honey was on her way for a live television show yet wasn't any less excited for a candid chat. Excerpts from the interview:
On a roller coaster ride
I had the opportunity to act with many of the veteran stars of Malayalam industry - Mammootty, Suresh Gopi, Dileep and now Mohanlal. Now, this is a dream-come-true phase of my life. So many movies and so many stars, at such a young age. When I began my journey, it wasn't easy at all but I believe there definitely is a time in everyone's life when dreams do come real. Mohanlal is one of my favourite stars and acting along with him was indeed a novel experience.
Soon after working with Mammootty, people wanted to know when I will be working with Mohanlal. Of course, I've always wanted to work with him and this film had been the perfect opportunity.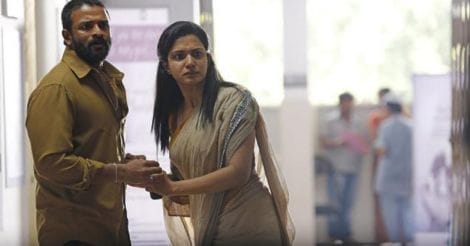 A still from the movie 'Kumbasaram'
The way around
Around sometime in January, it was scriptwriter S. Suresh Babu who told me about Kanal. He handled the screenplay of Sir CP in which I played the lead role. So when he told me about a role in the Mohanlal-starrer, directed by M. Padmakumar, I was nervous enough as the film had such a huge star cast. In the movie, Mohanlal, director M.
Padmakumar and producer Suresh Babu were coming together again after the success of Shikar and thus expectations were definitely high. It was only after reading the script and that I realised my character was a very important one it didn't took long to say a yes!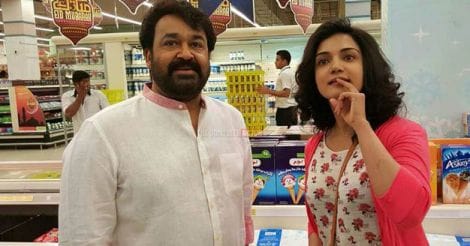 Honey Rose with Mohanlal
The role
Kanal is all set to release today and I think everyone should go ahead and watch as I can't reveal much details at this point of time.
I have had ample amount of scenes with Mohanlal and my character's name is Anna.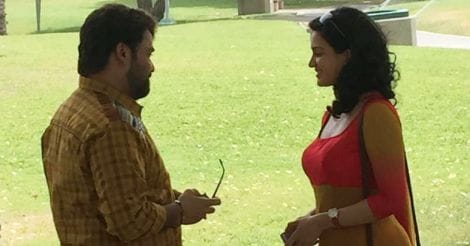 A still from the movie 'Kanal'
Upcoming projects
I just finished with the shooting of My God with Suresh Gopi where I will be seen playing his wife and Doctor. This year was a busy one. I also have my exams coming up and so, I got to balance my academic life as well.