It hasn't been long since we started hearing the two-letter name 'GP'. Apparently, more than half of this heartthrob's fans are college-going teenage girls. While that's a given, his huge fan club among kids takes everyone, including GP himself, by surprise.
GP dreamt to be a cricketer, ended up as an actor and later wore the hat of an anchor. Hosting Mazhavil Manorama's 'D for Dance', GP's boy-next-door appeal made him a favourite among masses. The rest is history.
Now, G.P is an anchor, actor, singer and what not! Well, we don't remember him in the name of any of his movie character, nor has he crooned any hit number, which we can't stop humming. Then, what exactly is the secret behind his popularity? Let's ask him. Here, the one and only G.P, is getting candid with Onmanorama.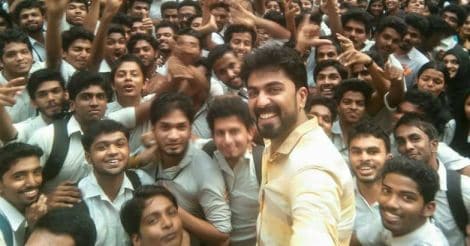 People love me as I am, says the actor
G.P outshines the young super stars of Malayalam when it comes to fan-following. What do you think could be the reason?
Is it so? (Smiling)... I believe there are two or three reasons for that. People love me as I am - as GP, not as an actor or an anchor. Generally, people are friendly to me. They consider me as a member of their family. Also, my space is unique; there is no one whom I can be compared with.
Another thing is that I don't put in any special efforts for being like this. This is the real me. The way I smile, the way I get embarrassed in the show, it's all genuine, it is the real GP. Perhaps that's the reason why even kids are so fond of me.
Mostly, the first words of a baby would either be amma or acha. But, there are parents who have told me that the first word uttered by their baby is GP. Also, I don't have a mask; I don't think anyone admires me: you can call it love, affection or attachment.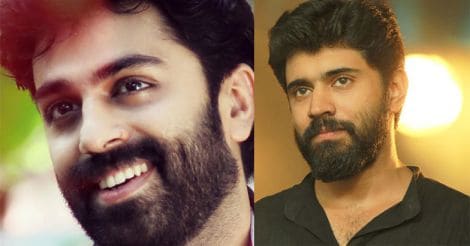 GP and Nivin
Mind sharing the secret behind your trend-setting beard?
(Laughs) There are certain physical characteristics that we identify some people with. We keep using references such as 'tall man', 'long-haired man' etc. Likewise, people initially used to identify GP with this beard. Now, many want to grow their beards like me. When I attend functions in colleges, a lot of students ask me about my beard. And humbly I thank my genes. My father used to have an exceptionally good looking beard; may be, that's the secret.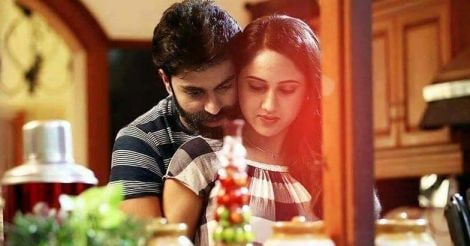 A stiill from the movie '32 am adhyayam 23am vakyam'
Nowadays, many refer to you as 'Junior Nivin Pauly. How do you respond?
Yes, people have started comparing me with Nivin ever since the posters of Premam was released. In fact, some of them even asked me about the new release, thinking it's me in the posters. Later, some people posted our photos on Facebook as well. Apparently, some of his fans didn't like it. To be frank, I don't want to be junior Nivin Pauly. Nivin can't also possibly be another GP. Nivin is a star with a bunch of super hits to his credit while I am just a performer. I have my own limitations and strengths.
Malayali's current favourite, Pemam-fame Sai Pallavi, came as a guest in D for Dance. How was the experience?
I was very excited. It was the first programme she attended ever since she returned to Kerala. She is sweeter off screen; much more than we would expect her to be. She was quite friendly too. When she went back after the shoot of D for Dance, Sai watched all previous episodes of the show and messaged me that she liked it.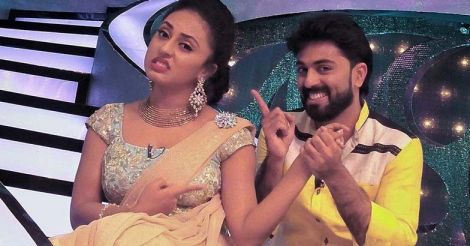 Pearle and GP at D 4 Dance. Photo: Facebook
Usually, the guests watch the episodes they attend and give us feedbacks. But Sai gave her honest opinion regarding the show before the telecast of her own episode. That I felt was really impressive. She appreciated our contestants and didn't forget to convey her regards to them.
Yes, G.P is simple and that, of course, is his success mantra.