Kolkata: Shantanu Moitra, who began his musical career composing jingles in advertisements, has penned his debut book in English titled- 'On the Wings of Music.' Music director Shantanu Moitra says he used to travel across India in search of music.
The composer said his first such travel was while he was still a fresher in college to Jaisalmer from Delhi, where he grew up, to listen to Ravanhatta, a little-known string instrument.
"I had heard it but once at a cultural festival in Delhi and was completely mesmerised by its sound," he said.
His mysterious encounter with a chained dacoit, who played the Ravanhatta for him, in the dead of the night in the pitch dark railway station is the first anecdote in the book.
"I am pulled by the fact that there is a whole big world out there... I have moved around extensively in off beat places. I have realised that what governs the world is love," Moitra, whose latest musical venture is upcoming Aamir Khan starrer 'PK'.
"Travels liberate me from the grind of big cities like Mumbai.... The journeys have blurred the lines between home and the world and I get the glimpse of the meaning of vasudhaiva kutumbakam."
Shantanu said he is also a mountaineer, a cook and a writer. He also has an interest in photography in equal measure.
"I live life for the moment. Music is a small part of my life, travelling and mountaineering are my passions," said the man who shot to fame with his composition for 'Parineeta', and followed it up with films like 'Lage Raho Munnabhai', '3 Idiots' and 'Madras Cafe'.
Shantanu said he was initially reluctant to relocate to Mumbai from Delhi where he had grown up. "I think it was my frank declaration of my feelings that intrigued Javed Akhtar, who had first asked me."
'On the Wings of Music' is a collection of 28 anecdotes, reminiscences and self revelation charting the growth of a timid, diffident and self-effacing boy to a music composer of international repute.
The book, second by the musician after his Bengali work 'Pherari Mon', is written in an autobiographical vein with his ebullience and sense of adventure coming through in each anecdote.
Shantanu said the book was written to fulfil the demands of his friends after the success of his first one. The spark to write was ignited by Gulzar, who had cleared his doubts about his ability.
His love for cooking and travelling is contained in his anecdote on the visit to Kazakhstan where he had gone to participate in the world folk and pop meet and during a visit to a high altitude desert there cooked for an Australian group.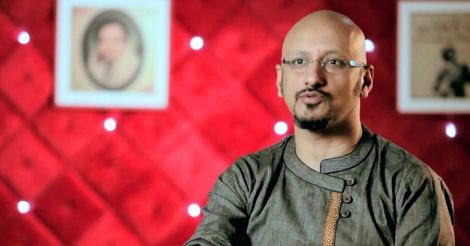 Shantanu said he is also a mountaineer, a cook and a writer. Photo: Youtube
Among the anecdotes in his new book are the passion about astronomy that he and Gulzar shares, his becoming a professional composer in 'Parineeta' from a rookie, relation with Bharat Ratna Bhupen Hazarika, whose last recorded song was composed by him and his vibes with Javed Akhtar.