Football is Greek to actor Jayasurya but that didn't deter him from being a part of the biopic on legendary footballer V.P. Sathyan. The Pretham actor says he didn't have to think twice about donning the titular role in the movie. There were reasons aplenty, says Jayasurya.
1. Awesome story
I have never played football, even as a child. I can be called as someone who doesn't even know how to spell football. I haven't heard much about Sathyan. But when director Prajesh Sen told me about Sathyan's story, I was excited and decided to do the film.
2. A player of international class
After hearing the story of the film, I did a research on Sathyan. I spoke to a few friends and acquaintances of Sathyan directly and through someone. I spoke to Sathyan's wife over the phone. Sathyan was a player of international standards who had many big moments in his career. I feel fortunate to play the role of Sathyan in his biopic.
3. Preparation for the role
I have started preparations for my role. But I have to learn to play football and should change my appearance. But I cannot reveal how it will be done and it will be disclosed in due course of time. The shooting will start in April. It is a big budget film, which will cost around 15 crores. The director has to recreate the old times and for that, grand sets will be made. The film will be visual treat. Captain Sathyan's football career and his life will hold equal importance in this film.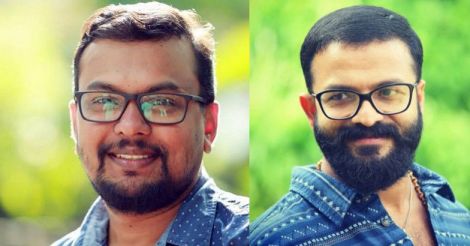 Prajesh and Jayasurya
4. Sports biopic
Sathyan's family shares a good relation with director Sen, who was secretly nurturing an ambition of making a film on the footballer. It is for the first time that a biopic based on a sportsperson's life would be made in Malayalam.
5. The self-inflicted red card of life
Sathyan was a former Indian captain and one of the best footballers produced by India. Sathyan, who hailed from Kannur made his mark as a defender and half back. Sathyan moved up to score crucial goals and endeared himself to Indian football fans.
He captained India in World Cup qualifiers. He was the captain for the Indian football team that took part in the 1991 SARRC Gold Cup, Colombo and Dhaka SAF Games and in the Independence Cup in Qatar. Sathyan was chosen as the best Indian footballer in 1993.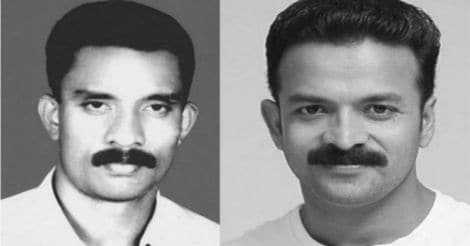 He captained the Kerala team, which won the Santosh Trophy in 1992, and was member of the team that retained the trophy the next year. He was the coach of Indian Bank football team and was working as an assistant manager at their Chennai branch during the time of his death.
Sathyan, who left home without informing anyone on July 18, 2008, was found dead on a railway track near Ellavaram Station. He was under treatment for depression. Sathyan's wife Anitha who hails from Palori in Kozhikode, is running a soccer school in Kozhikode in memory of her husband.