Comeback. Of late it is one of the most powerful words in Indian cinema. It is synonymous with success, sweet success.
We have had a list of yesteryear stars who have made a comeback. Jyothika joins the list with Rosshan Andrrews' 36 Vayathinile. Jyothika is not in a hurry, neither is she planning to get ahead of the competition. Jyo in conversation with Onmanorama:
So, what has this film, which is a remake of Manju Warrier's comeback movie How Old Are You? given to Jyothika? Isn't there a Malayali touch to Jyothika's career - from your debut to the comeback?
That's right. I had got a chance to act in Priyadarshan's Doli Sajake Rekhna at a time when I least expected to do movies. My sister Nagma was active in films then. Also it was later when I moved to Tamil that I got several Malayali friends. I acted in my career's best movie Mozhi just before my marriage. The highlight of the film is that I acted alongside two good actors like Prithviraj and Prakashraj. Maybe it is because I took a break with such a good movie that the audiences still remember me fondly, eight years on.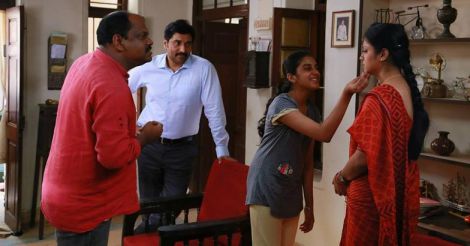 Jyothika on the sets of the movie
I did not have any concrete plan about returning to cinema. Suriya wanted me to be a little active in some field. I am a sports lover. I had wanted to start a sports club for children in Chennai. Many offers kept coming from cinema. But I decided on a comeback only when director Rosshan Andrrews expressed his wish to make How Old Are You in Tamil. Nirupama Rajeev played by Manju Warrier in Malayalam becomes Vasanthi Tamilselvam in Tamil. The husband is played by Rahman.
After shooting was over for 36 Vayathinile I decided about one thing in my mind- this will be the benchmark for my career going forward. I will act only if a better film comes my way. Right now I do not need to go running after roles just for the money. I cannot devote my full time for cinema like earlier either. I have my children to look after. Daughter Diya is eight years old and son Dev is four. Shooting was during Christmas holidays and so it did not affect them at all.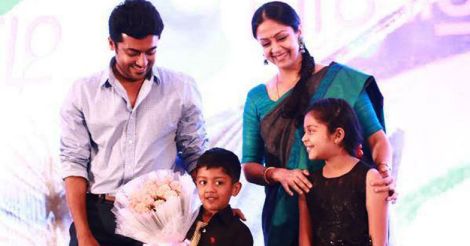 Suriya and Jyothika with kids Diya and Dev. Photo: Facebook
How did feel facing the camera after eight years?
I did not feel any uneasiness at all. It is like we do not feel any gap in communication when meeting a very close friend even after many years. Films are like that. The set was very friendly. A few days after shooting started, Rosshan asked me to bring my children over. I took Diya and Dev to the location. Rosshan's wife Ancy and their children and cameraman Divakar's children also joined in. They arranged a room festooned with balloons for the children to play together. The children were in the mood of celebrating their holidays. With kids now in my vicinity I was even more comfortable during acting. After the movie got over, Ancy became one of my close friends.
What did Suriya say about the comeback?
Suriya and I had watched the CD of How Old Are You together. After it got over, Suriya gave me a look. Before I could say that I wished to do this movie in Tamil, he told me that Rosshan desired to make this movie in Tamil. That was the moment when I wanted to return to films. Suriya's production company '2D' produced the film.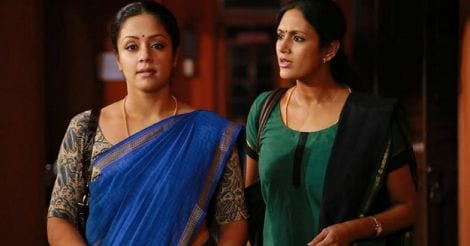 A still from the movie '36 Vayathinile'
It struck me that this was a story that needed to be told in Tamil Nadu's circumstances more than in Malayalam. I feel that women have more equality in the societal scheme of things in Kerala. Tamil woman are away ahead in hard work and commitment to the family. But they hardly get the recognition for it. Why, it is not different even in cinema. Very few directors of Tamil cinema have presented women with the dignity that they deserve. Maybe ten in a thousand have.
Heroines in majority of movies have the limited role of showing skin in song scenes and slipping into oblivion. A Malayali viewer will be able to reel off names of at least seven heroines who essayed heroine-centric roles. Here the situation is different. One hopes that 36 Vayathinile' will be a harbinger of change. Even though I had mouthed dialogues in several films, none has touched me as much as one particular dialogue in this movie, 'Who decides the expiry date of a woman's aspirations?' I thank scriptwriters Bobby and Sanjay for penning such a line that delves deep into the female psyche.
You have worked with most of the superstar heroes of Tamil…
I acted with Rajani sir in Chandramukhi (remake of Manichithrathazhu). Even heroes having half as much stature as Rajani sir will not consent to acting in a movie that bears the heroine's name. He has a larger fan base than Shah Rukh Khan in India. There is no actor more self-confident than him. He comes on time to the location. Caravan will be ready, but Rajani sir will pull a chair outside and sit there. Sometimes he dons make up sitting outside. Only he can be that simple.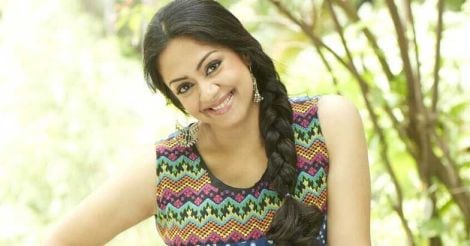 'I feel that women have more equality in the societal scheme of things in Kerala than in Tamil Nadu', says the actress
Kamal sir is at a different level. If a shot requires one expression, Kamal sir will be ready with a hundred suited varieties of expressions. When we stand with Kamal sir before the camera, we too tend to act without any conscious effort. Reason is, in the process of enjoying his acting we will become oblivious of the fact that we too are acting.
Can we expect another Suriya-Jyo film?
I will not do a movie for the sake of it. However I will give it a thought if a good story comes along.