At 69, Kabir Bedi's career spans half a century and three continents. A voting member of the Oscar panel, the internationally acclaimed actor, who was officially knighted by the Italian government in 2010 doesn't seem to have much more left on his bucket list.
And now, with his first Malayalam movie, Anarkali, hitting the theatres on Friday, the actor has checked off one more from his wishlist.
When Onmanorama caught up with the actor, Bedi made no hesitation to find time amid his busy shooting schedules. Excerpts from the actor's candid chat:
About Anarkali and your role in the movie
Anarkali is a very complex story spread over a span of 15 years. It's a very interesting film, which showed how true love can endure all struggles.
I am playing a Real admiral in the Navy, a man from a Nawabi background who's got all sorts of conservative, authoritarian and disciplinarian attitude. In fact, it's a very rigid character. Although the film is a deep love story, from my point of view, Anarkali is a film of self discovery; it's the journey of a particular character.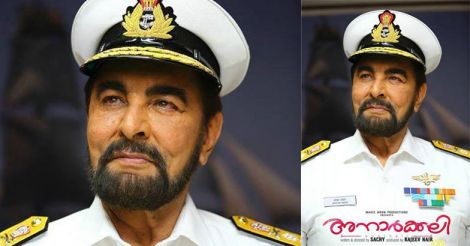 Kabir Bedi plays an admiral in the movie 'Anarkali'
Well, I don't want to give away the story but hope you all will like it!
Working with Prithvi
With the very little interaction I had with Prithviraj, I feel he is a very talented actor. I can see that he is a completely versatile personality. He can do all sorts of things that an actor should know - be it comedy, action or drama.
While there are some great actors in the industry, like Mohanlalji and Mammoottyji, Prithvi represents a younger generation and is undoubtedly, the future wave of Malayalam films.
I think like all good actors, he too wants too establish himself in other industries as well, and given his level of talent and his good looks, I am sure he will succeed. He is very good actor and a very good man.
The journey to 'God's own country'
I am very lucky to be part of Anarkali because it had some really great team members. This is my first Malayalam movie. Sachy, who is helming the project, is a very good writer and Sujith is cinematographer, who earlier worked for Drishyam.
So coming to Mollywood, I regard this as a whole new adventure. From Hollywood to Bollywood to Pinewood to Rome... so this is a continuation of discovery and learning. I am here not with the arrogance of someone who know everything, but with the humility of saying this is a brilliant industry that has touched my hearts from the time I saw Chemeen and wonderful directors like Adoor Gopalakrishnan, Aravindan, Shaji, John Abraham and others.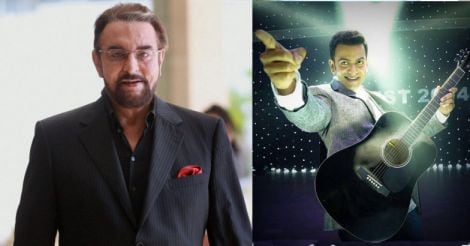 Prithviraj is not just a good actor but a good human being too, says the veteran actor
This is an industry, which has great respect not just in Bollywood in India, but across the world. So for me to come here and do a film is really something special.
Even during the shooting of this movie, I got to experience great locations and great people around. I definitely look forward for more such wonderful Malayalam movies.
Would you see films like Baahubali as a threat to Bollywood?
Baahubali's success is a something that whole of India celebrates and I think the whole of Bollywood celebrated it. It's not a question of threat. We are all part of same film community and collectively part of the same world.
Even films like Drishyam, which was originally made in Malayalam, was later remade in many other languages. I think such remakes are a good sign and there is a lot of inspiration that comes from such movies.
We should look forward to more such films.
Voice as an identity
I am fortunate with a good voice. I can only take credit in developing the craft of using voice. It's a gift of God.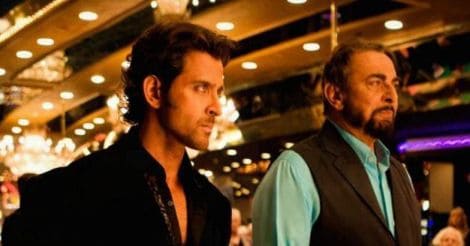 Hrithik Roshan has the looks and the style, says Kabir Bedi
Your next projects
Shah Rukh Khan starrer Dilwale and Mohenjo Daro with Hrthik Roshan.
If Bond is remade in Bollywood, whom would you suggest?
(Laughs) I think it's a really tough question. But I would go for Hrithik Roshan. He got the looks and style. Also, he can do action stunts really well. Hrithik would be the right choice if Bollywood ever considers to remake a James Bond movie.