2014 was a great year for Amala Paul, with most of her films in Malayalam, Tamil and Telegu topping box office charts. But Amala is not ready to get blinded by the sheen of this success, now she wants to give all her attention to Malayalam films — thanks to the good characters that she got from Mollywood, which were critically acclaimed.
After 'Oru Indian Pranayakadha' and 'Mili', Amala is gearing up for the release of 'Lailaa O Lailaa', in which she is playing opposite to Mohanlal. Even though she is busy with her latest projects, this young actress is aware of the socio-political scene around and also makes sure that she voices out her views on social networking sites. "In Facebook, I do not post updates as a star, but like just another person. I write about things that I feel must be discussed with people. The film star tag is of great help to get a better reach and people listen to you when the tag is attached," says Amala.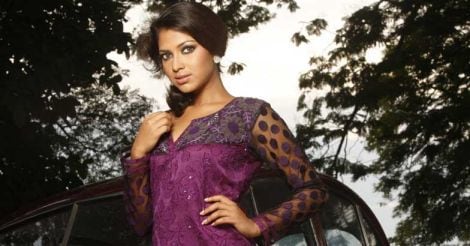 'Laila O Laila', is about intimate relationships, says Amala
You have reduced your number of films in other languages. Was that done on purpose?
My upcoming project in Tamil is 'Haiku' with Surya. My Tamil film 'Velaiyilla Pattathari' was a hit in Telegu as well. But now, I plan to give all my attention to Malayalam films.
I am not bothered about the on-screen length of a character. I listen to scripts throughly and follow my instincts to take a decision on the role. So far, my instinct has not proved me wrong.
What about doing another role as a village belle?
If I get a role like that of 'Mynaa', I would definitely take it up. In 'Mili' too, I did a de-glamourised role.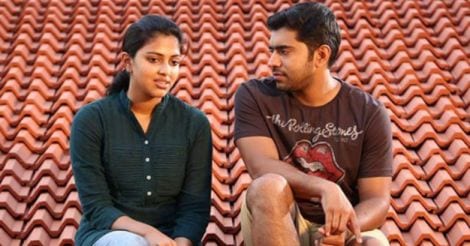 A still from the movie 'Mili'
Out of all the characters you have done which one is your pet one?
Irene in 'Oru Indian Pranayakadha' is a character that is very close to my heart. Just like Irene, I have a very emotional rapport with my parents. Playing Irene on-screen was intense for me. 'Mili' helped me go back to my childhood days. The role also helped me understand today's generation and their perspectives on various issues.
How is life after marriage?
I knew Vijay for a long time, he is my best friend. I'm glad that he is a part of my life now. I started working when I was 18, and it has been busy days for me ever since. I was doing films in three different languages.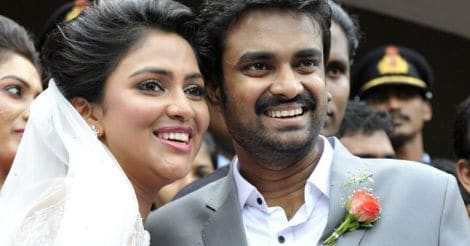 Amala with husband Vijay
Does that mean that you are planning a break from work?
The world of cinema is quite small. Everyone belongs to one nutshell. There was a time when others used to decide schedules for me, including my sleep schedule. Now, I travel quite a bit. I have lost many good things in between my busy schedules. We grow vegetables, different types of plants and trees in front of my house. My parents are taking care of it now. It is only now that I got the time to chase my passion. I have asked my brother to be at home for four months, and he has bunked work for that. I want to be more careful about Vijay's things as well. I want to start a business, but definitely not a boutique.
Tell us something about your dance number in 'Iyobinte Pushtakam'.
I became close to Fahadh while working for 'Oru Indian Pranayakadha'. During that time, he had asked me to be a part of his first production venture. I'm a huge fan of Amal Neerad. When both of them asked me, I did it for friendship sake.
Any Bollywood plans?
Nothing has been planned yet. I believe everything happens according to your destiny.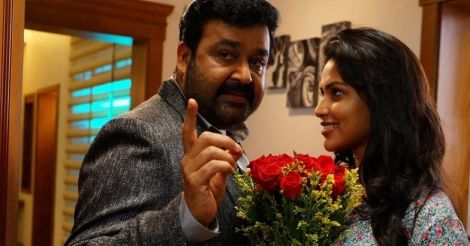 Amala Paul with Mohanlal in 'Laila O Laila'
Tell us something about 'Laila O Laila', a movie where you are teaming up with Mohanlal after 'Run Baby Run'.
I hope the movie will reach up to the expectations of audience. In 'Run Baby Run', there was a lot of competition between the characters that we played on-screen. But in 'Lailaa O Lailaa', it is an intimate relationship. The movie is directed by Joshiy sir. Suresh Nair, who scripted 'Kahaani', is doing 'Lailaa O Lailaa' as well. Women characters are strong in his films. We need such kind of scripts.