Kainaat Arora is confident and she now knows she can set the ramp on fire. The reason for her newly acquired confidence is her outing in Lailaa O Lailaa(LOL) and camaraderie with Mohanlal. The pretty lass made her debut in Malayalam with the Joshiy directorial. Kainaat plays a pivotal role in LOL, which has Mohanlal and Amala Paul in the lead. Onmanorama brings a tete-a-tete with the promising star.
"In the movie I play the role of a girl from Bengaluru and the central plot revolves around her. Moreover, I have a lot of combination scenes with Mohanlal," Kainaat said.
Kainaat, whose Bollywood debut 'Grand Masti' didn't do wonders for her, believes her luck has changed ever since she set foot in God's Own Country.
Her beliefs are not wrong proves a time-line check on her recent past - she got her career break in 2010 when she was on her way to a judge the Miss Kerala beauty pageant.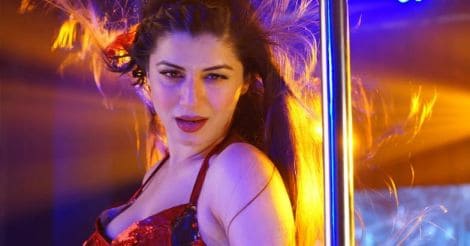 A still from the movie
Director Priyadarshan, who was her co-judge in the event, later invited her to do an item dance in Akshay Kumar starrer 'Khatta Meetha' (2010).
"And that's how it all began. Kerala, I believe is lucky for me. I feel very attached to the place and people. From movies to food, I love everything about the state. Keralites, are perhaps, the people who are always passionate about whatever they do and I've learned a lot many things during the shooting of LOL," Kainaat said.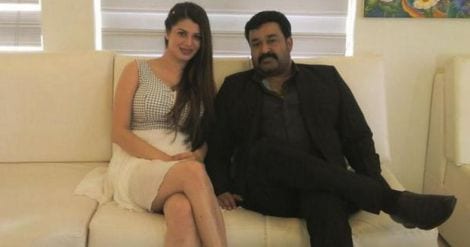 Kainaat with Mohanlal. Photo: Facebook
On the language aspect, the Dehradun-born, Delhi-settled girl said: "In the movie, I had to speak three languages pridominantly - English, Hindi and Tamil - and only a bit of Malayalam. For the film, I had a language teacher, Menon. I am extremely thankful to him as throughout the shoot he helped me with each of the dialogues and my accented speech."
Speaking of her experience of working with National Award winning actor Mohanlal, the actress said: "To work with Mohanlal is indeed a dream come true for me. Though he is such a big star, he has no starry airs. The bigger the star, the more grounded he is. I must say, he's not just a great artist but a great human being as well.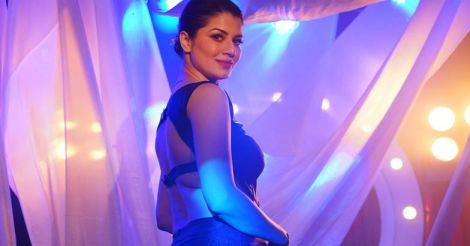 Be it rustic or stylish, Kainaat Arora fits into each role with consummate ease
"There is so much to learn from him. In fact every actor should learn from him. To make me comfortable in the atmosphere, he used to crack jokes and share his life stories. Once, he told me how passionate he was for watches and showed me his collection. Seeing his paintings, paved way for an admiration towards him. He is one who is living his life to the fullest."
Be it rustic or stylish, Kainaat Arora fits into each role with consummate ease. The actress, who is also the cousin of late actress Divya Bharthi, has now her hands full with projects and is also experimenting with horror genre.
She has been paired with Sachiin Joshi in a Tollywood film by Ram Gopal Varma, which also stars Meera Chopra. Speaking of the film, Kainaat said: "It's a court room drama, which also focuses on the intense relationship between two people. The genre is right up RGV's alley, although I don't think he has done a film like this in recent past."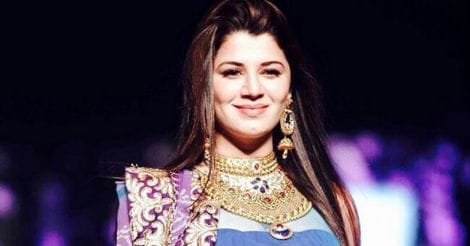 "I believe Kerala is lucky for me", says the actress
The actress is also working with Sachiin Joshi in 'Haunting of Bombay Mills', which is being made in both Hindi and Telugu.
"I love working on varied characters and try I do justice to the roles given. As a performer, this is just a beginning. If the viewers of Kerala want me, I will stay for sure. But right now I want to see how 'Lailaa O Lailaa' goes," said Kainaat.
So do you have any message for the viewers? "Yesterday was history, tomorrow is a mystery while today is present; so cherish each moment of the present time you have with you."