It has been nearly 25 years since Lal ventured into the film industry. In this time span he has already donned roles of a script-writer, director, actor, producer, distributor, film studio owner, and also became successful in each one of these. In our industry, there are not too many stars that have made a great impact in all these roles. But over the past few years, Lal has been taking up only the role of an actor.
It is often said to be risky to produce and distribute new generation films. Is that the reason why you withdrew yourself from these roles?
I am staying away from many things. I am becoming too choosy when I select my characters too. Now, I am taking a walk down the memory lane. Whatever had been done, were categories that were already designed for cinema. These were not fundamental avenues. To a large extent, we can guide the younger generation with our experiences. But I have not done all that. A new avenue has to be opened for all that.But I have been thinking about it.
What are you thinking about?
There were people who came with good stories. But when they were made into screenplays, none of them turned out well. Those who come with good screenplays do not get producers. Producers do not get good screenplays- consultancy matters a lot here.
It is often said that if this particular guy or a duo directs a movie or writes the script, the movie will be a success. You can also say that you will get producers for that movie. There are many directors who are jobless. Till some years back, these directors were the best in the industry. Their talents are not lost yet. But they cannot go in search of producers anymore because they have reached those heights already. Even today, some themes can be done to perfection only by them- the consultancy can work amongst this group of people as well.
Some good projects will come. Not movies that would rake the moolah in box office, but movies that would not incur a loss. These movies can get a good response. Sometimes, a producer will not be ready to produce that movie alone. So another producer must also be added. Or else, Lal Creations can be a part of that.
Like this, the consultancy will give advices and organize things for them.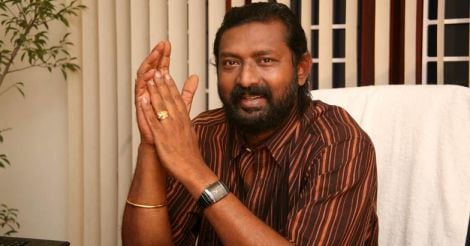 Photo: Manorama
Who will benefit from this?
Everyone. Script-writers and directors who know the pulse of the market in Malayalam cinema will be a part of this consultancy. The scripts that have been evaluated by them will go to directors and actor, directors and producers as well. It is not a small thing for new directors and script-writers to go meet big stars and later do a movie with them. There is no use blaming the stars by saying that they think too much about themselves. How many stories will they be listening to each day! But when we tell the story, it would be with a different approach. We make stars hear a story that has good scope, and has been approved by a professional team. Even stars are waiting for good screenplays and scripts. This saves time for stars as well.
What if ideas are stolen from the scripts that are given to you?
Let me tell you an old incident. The shooting of 'Ramji Rao Speaking' is happening at Alappuzha beach. A scene where they find a gun is being taken. The shooting for Viji Thampy's 'Witness' was happening nearby, and our actors were acting wearing a black dress and black mask. The actors in that movie were also wearing the same dress- we got a shock! Quietly, we found out the story of that movie. We came to know that it was about kidnapping. During those times, that word was not even familiar to a Malayalee.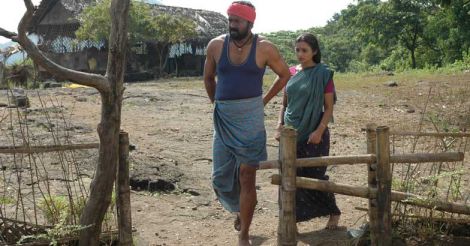 Lal in the movie 'Oruvan'
Our story is also about kidnapping. We became numb thinking about that. We could neither eat or sleep. We were sad that we cannot do our movie anymore. We used to run around and tell the story of our film to people in the industry. Hence, our story was not a secret. But when the movie was released, it did not have any similarity with our movie. But I still remember the tension we underwent that day. Hence to make sure that this does not happen, the script will be touched only after the deal is closed.
Can you be sure that a movie which is released in this way will be a success?
There are movies that were said will be super-hits but ended up being flops. But a movie that is predicted to be a flop will never be successful, I'am very sure about that. Even if not a hit, you can always call it movie that made revenue. That is a big thing too. 90 per cent of the movies that were released in Malayalam last year were failures. How many crores were wasted? How many producers' lives are thrown apart because of this?
While spending money for shooting a movie, they are sure that the movie will be a hit. Some people already come with an advance. 'Brother, all you need to do is act in the movie, and the movie will be a hit,' they say. They do not know that no one can make this movie a hit. Some people are smart in getting producers for their films. They promise the producer that only 2 and half crore will be required to finish the movie, and pull him into it. Poor thing, he would have sold all that he has to produce the movie.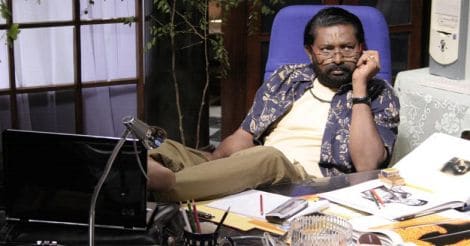 A new avenue has to be opened to guide the younger generation, says the actor-director
Even after spending 1 and half crore, the film will not reach anywhere. So the budget will be renewed for 3 and half crore. The producer would think that since he has already shelled out one and a half crore, he might rather make three and half crore and release the movie. He would mortgage all that he has and make the three and half crore. They are made to believe that they can earn double the profit when the movie is released. The movie will release and flop at the box office. Then, their only solace will be that if the satellite rights are sold, at least the money spent will be returned. But that solace is only if you get satellite rights. What if it doesn't get sold for that money? How many movies have been sold for the money that was asked by the producer?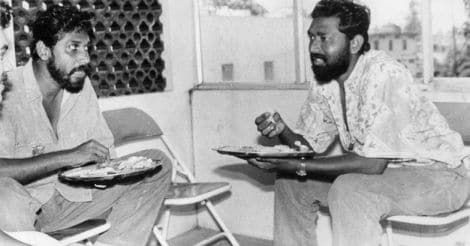 File photo/Manorama: Lal with Siddique
How do the financial side of this work?
It varies according to projects. For some people, only the script needs to be checked. Some of them will need actors, directors, and producers. Some will need the entire movie to be executed for them. Hence, the money varies. The amount can be compromised. When it comes to accounts, it need to be taken care of well. Even if you have drank a soda during the shoots even that needs to be recorded.
What is the future of this venture?
Let me tell you something from my experience over the years- my calculations have not gone wrong, at least to a large extent. Hence our conclusions might not be wrong. We shall see how it goes for a year. If the success and failures do not go according to us, then the shutter will come down and will agree that we are not fit for this job.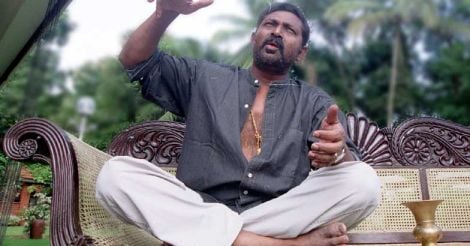 Photo: Manorama
Which are the movies that you are working now for?
'Swargathekkal Sundarama', '32-am Adyayam', '23- am Vakyama', and two Tamil movies. I am yet to complete the script for Siddique's upcoming film. Then I have a Delhi tour to be done. I shall go without any reservations, with a normal ticket. It is required for my next movie about a train journey which I am writing. It will be my best film ever.