Lena is in love with Hindi. So much in love with the language that she had opted for Hindi as her second language and Malayalam her third language. But apparently, she was first called for a Malayalam movie. Though a little late, Lena has been called for a Hindi movie now, that too for her Malayalam skills! Lena is geared up to showcase her talents in her first Bollywood movie 'Airlift', starring Akshay Kumar.
How did Bollywood happen to you?
Raja Menon, who is the director of 'Airlift' is a Malayalee. He has watched my movies. Even though I speak Hindi in the film, I play a Malayali woman in it. The director wanted a Malayali to play the character. Before the shoot began, the production team had called me up and asked me if I can speak Hindi. I told them I can, so they said they are interested to cast me in their film. That's how it happened.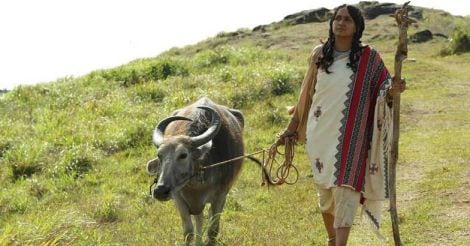 Lena in the film 'Iyobinte Pusthakam'
Is it a little late?
Bollywood follows a corporate formula. Discussions are very professional. If they want to cast a particular actor or actress, they would call their managers first. It has been 16 years since I ventured into cinema, and I still do not have a manager or P.R.O. Maybe that is why it became too late. But I have no regrets.
Are these managers the ones who decide?
Any day, Bollywood has more glitz than Malayalam cinema. They have more money to spend. Since Bollywood follows the corporate formula, managers are in charge of everything. But in Malayalam, everyone knows everyone quite well. Hence a manager does not really come into the picture. I do not know the advantages or disadvantages of having a manager because I do not have one.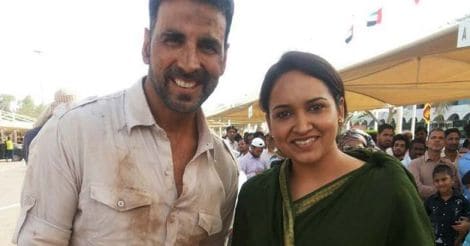 Lena with Akshay Kumar. Photo: facebook/lena
Tell us something about Akshay Kumar.
Akshay brings a special spark to the whole set. He is a very down to earth person and talks to everyone in the location easily. He encourages you a lot. First schedule of the movie was in U.A.E. Rest will happen soon and it will be in India itself. The location has not been decided yet.