'Manjil Virinja Pookal' was a movie based on fresh ideas and therefore the makers decided to rope in a few new faces for the project and an auditioning was held to select the main actors for the movie.
Mohanlal came for the selection process, hoping to bag the villain role. The judges were director Fazil, producer Jijo and associate director Sibi Malayil. While Fazil and Jijo awarded 95 on 100 for Mohanlal's performance at the auditions, Sibi Malayil gave him only two marks. Now, after 25 years after the movie was made, Siby Malayil reveals why he gave low marks for Mohanlal's acting.
You were clearly against the majority by giving only two marks?
I don't remember the exact marks I gave him. But anyway it was under 10 for sure. Jijo's brother Jose was also in the jury. He had also given Lal a low score. But Fazil and Jijo gave above 90.
Did not Mohanlal's acting deserve even 10 marks?
Lal was very thin, had a longish face and his curly hair was overgrown. He had a peculiar voice and walked with a slanted shoulder. Somehow, I could not associate these features with those of a villian.
Which scene was Lal asked to enact?
It was his first scene in the movie when he sees Prabha (Poornima Jayaram) coming out of a shopping centre.
Whom did you award the most marks to?
I don't remember.
Is that person in the film industry now in any capacity?
I don't think so. If he was, I would know him, I guess.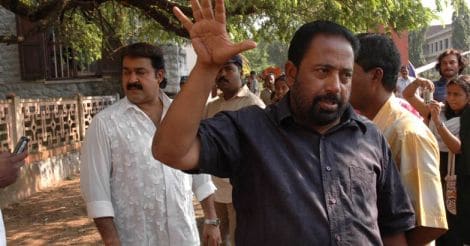 Sibi Malayil and Mohanlal on the sets of movie 'Flash'
When you later watched Lal's performance in 'Manjil Virinja Pookal', what did you feel?
Fazil had kept on saying that Lal has got something special in him and that is what we want. When I saw the movie, I knew he was right. I also realised that nobody can identify characters in actors the way a director does.
What was Lal's approach once the shooting started?
He used to stay in my room initially and that brought us close. He used to ask us to shoot his scenes only after a few days. So his first scene was shot after 10-15 days. But even when he did not have to act he would be present in the set, helping with things like a director's assistant does.
Lal got his first national level recognition- the jury special mention- for your movie Kireedam. He won the National Award for best actor for the first time for your movie Bharatham. What do you have to say about that?
I think it was a game of fate.
Your latest movie 'Njangalude Veettile Athithikal' did not do great at the box office. Several movies of your contemporaries are failing in theatres. Do you think it is because of the inability of your generation to adapt to changing times and taste of the audience?
That could also be one of the reasons. But that is not the main reason. There is a tendency these days to go watch the movie and spread negative views about it on the social media. Some audience who believe that they themselves could have made better directors are trying to play the critics' role.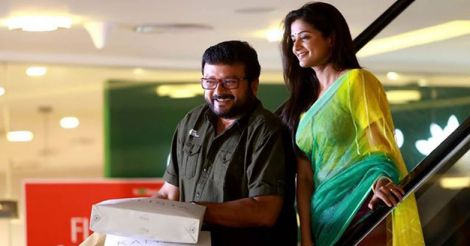 A still from the movie movie 'Njangalude Veettile Athithikal'
These people feel that if they had they directed the movie it would have turned out far better. Their attitude is something like - we have chosen not to be directors, otherwise things would have been different.
There is also a section of audience that watches the movie just to criticise and not for the entertainment value of it. If the movie has scenic locations in it, these people are quick to certify that the camera work was good. Ok, let us ignore it. But some people make similar comments about editing and other stuff as well.
When I hear these comments, I wonder with what real knowledge about movie making they make such loose, unsubstantiated comments. On what grounds are they making these comments and in the process stifling the movie in the theatres.