Some directors have a Midas touch. Siddique is one director who has created magic with most of his works. From his first Ramji Rao Speaking to latest Bhaskar the Rascal, this director has churned hits. Ramji Rao Speaking that released years ago can still be categorized as a 'new generation' cinema.
Each and every movie of Siddique is unique and different. Siddique speaks about the secret of churning hits and also about his latest flick Bhaskar the Rascal.
Bhaskar the Rascal is your third film with Mammootty. Is this a Vishu gift for Malayalis?
Bhaskar the Rascal is a movie that has many specialties marking my association with Mammootty and Nayanthara. It is almost after 10 long years that I'm doing a film with Mammootty. Chronic Bachelor was the film where we last came together. Bodyguard was my last film with Nayantara and it has been four years now.
Usually, Nayantara does not work with more than one director at a time. She decided to work in Bhaskar the Rascal because she liked the script and also because we have worked together four years back. These are exactly the same reasons which raise the expectations from this movie.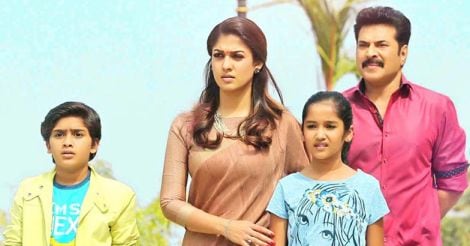 A still from 'Bhaskar the Rascal'
You proved that Mammooty films can purely be a laugh riot too. Will Bhaskar the Rascal also be the same?
Hitler was Mammootty's first film with me and was based purely on comedy. Even though Hitler Madhavankutty is not a comedy character, the incidents that revolve around him are funny. In Chronic Bachelor, Satyaprathapan is a very serious guy. Again, there are funny incidents happening around him, and that made the audience laugh. Bhaskar is also a very serious guy. But the incidents that happen around him and people associated with him are shown in a funny way.
Do you think Malayalam movies are lacking good humour now?
It is not yet the end of comedy era in Malayalam cinema. If humour was to end, it would have ended with the death of Charlie Chaplin! But when humour is repeated, it makes people bored. Nowadays, our movies are showing humour that does not have good standards. But it is seen in films across all languages as well.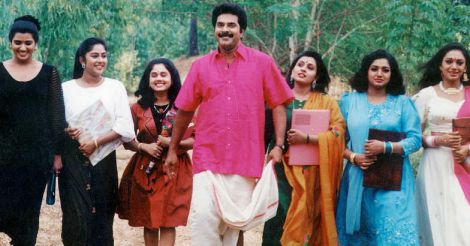 A still from 'Hitler'
Tell us about the specialties of Bhaskar the Rascal.
Right from my first film, Ramji Rao Speaking to my latest Bhaskar the Rascal, all have English titles. When 'Ramji Rao' released, hardly any directors used to give their films an English title. Then, it became a trend. Nowadays, there are many Malayalam movies that have English names. Till Bhaskar the Rascal, I have not changed my way of giving titles to my films.
Just like 'Hitler Madhavankutty' and 'Chronic Bachelor Satyaprathapan', 'Bhaskar the Rascal' is a name given to the character without his knowledge. Bhaskar is a rascal, but no one calls him that on his face. That is how the name 'Bhaskar the Rascal' came into being.
This is your third film with Mammootty. How would you rate super star Mammootty?
Making a film with Mammootty as the hero is a challenge. One must find the right story for him. He has done so many different types of characters over the years. So the question arises, what character is left for him? That is one of the biggest challenges. When I was planning to do Bhaskar the Rascal, Mammootty is the first person who came to my mind. When the shooting started, I understood that even though Mammootty has done so many different characters, there are still many characters that can be brought to life only by him. Bhaskar is such a character.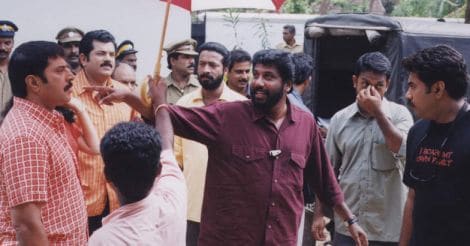 Mammootty and Siddique on the sets of 'Chronic Bachelor'
Will you a do a movie like 'Harihar Nagar' with new actors in the lead?
I will only do a movie with new actors if the story demands it. I will not do a movie only to cast newbies in it. If my story needs experienced actors, then I will choose them. But in all my movies, I try to give importance to new and old stars alike. In Ramji Rao Speaking, Saikumar was roped in. In Chronic Bachelor, Bhavana was given prominence. In Bodyguard, Mithra Kurian was given an important role.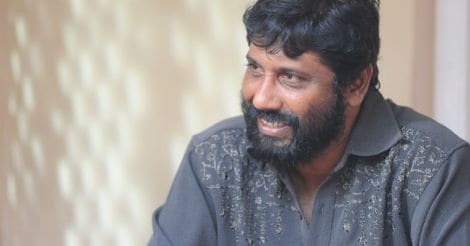 Each and every movie of Siddique is unique and different
Sanoop and Anika, who come as child artistes in Bhaskar the Rascal has very important roles. They were competing with Mammootty and Nayantara. A newcomer, Sharika is also acting in this movie. She too, has a prominent role in the film.