There's never a road without a turning, but none that a skilful driver can't conquer. Prajwal Prasad, has now begun his journey charging down the right lane, even if its not a fast one. Well to begin with, who can forget the innocent little differently-abled Sunny in Spirit. And now, being in control and challenging himself further, he donned the role of Anand in Varsham.
With a newcomer's desire to reinvent and to learn without taking anything for granted, the 16-year old, Prajwal Prasad encodes a light moment with Onmanorama.
All the world's a stage
I am basically a dancer. Dancing has always been my passion and that's how I kicked into Amrita TV Super Junior Dancer 2. From there my journey with dancing headed to national-level reality show, India's got talent. It was in fact a big opening. I presented a western-cum-classic tribute to Raj Kapoor, which moved the veteran actor Dharmendra almost into tears. I was even lovingly addressed as Chota Dynamite by the then judge and Bollywood diva, Sonali Bendre. Kirron Kher had all praises for my clarity and poise and the way I conveyed feelings through my dance. That was one of the best moments in my life. Click here to watch video
From there I got recognized and made my entry in the film industry through Spirit. Later I also got a chance to display my passion at Mazhavil Manorama's D 4 dance. And the second offer was also no less to mention- a teenage boy as the son of superstar Mammootty along with much acclaimed stars.
Fun in the genes
I have been part of three big reality shows and was fortunate enough to explore my potential in such platforms. Many often people complain that shows like this give endless pressure to the kids participating. Unless and until we take everything in a sportsman spirit nothing will yield fruit. There was an air of difference in the national level and southern shows. I felt people over there were more co-ordinated and focused compared to the ones here.
Prajwal with Mohanlal in the movie 'Spirit'
In the limelight
I feel lucky that I got enough opportunities at a young age. I was in 8th standard when I did Spirit and Ranjith uncle (director Ranjith) was like a legend for me. With his instruction, I went to St. Clairs School at Angamaly to get training and learn sign language as the character demanded. My very first shot in that movie was to sit and play on Lal uncle's (Mohanlal) tummy. Although I felt a little strange to enact, Lal uncle was very cool providing all his support.
My luck didn't end with that, in my next, Varsham, I got a chance to act with Mammootty uncle. With a big star cast, the mood was naturally anxious but not grim, almost jovial, with people smiling be it Mammootty uncle or Asha chechi (Asha Sarath). I am blessed to have entered the industry at the right time with right people.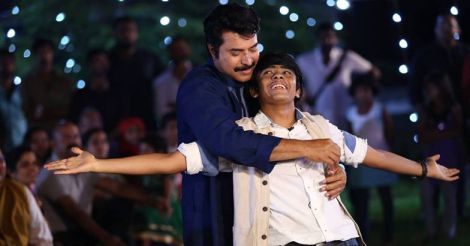 Prajwal with Mammootty in the movie 'Varsham'
The name game
After Varsham at many places I was quoted as Nabeesh. Few major portals in their film reviews and even Wikipedia have addressed me as Master Nabeesh playing Anand (name of the character in Varsham). I don't have a clue as how I was tagged in that name. From the beginning entering the dancing stage to getting a fame, I have been identified and known as Prajwal Prasad.
Support system
Both the characters were poles apart, but were the ones that any teenager could easily relate to. It was easier for me to be Anand in Varsham as I too am a fun-loving person in real life. I won't term it as pressure, but rather my character displayed how parents these days have high expectations for their kids.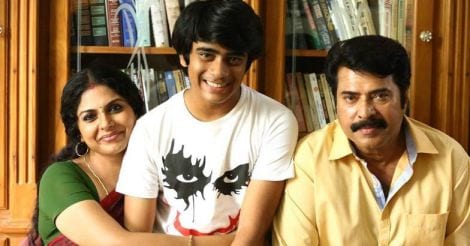 A still from the movie 'Varsham'
But in contrary, my family has always been supportive of what I wanted. Being the smallest in the family with an elder sister, my parents have always stood by my side helping me in chasing my dreams. My friends too lend me their support giving me right reviews, be it negatives or positives.
Filmi dreams
If good offers come in hand I will definitely take it up. Roping with two big names in the industry have been an experience of a lifetime and so confident enough to venture more challenging hero-centric roles if offered.