Murali Gopy's multi-faceted personal vibes have woven a web of refreshing aura in Malayalam films. Some of his screen plays, which he describes as something akin to "presenting a war plan to an army command", have been stunning revelations through their intense portrayal of human relationships – Left Right Left and Ee Adutha Kaalathu would vouch for that.
A day after the launch of an anthology of his short stories, 'Murali Gopyude Kathakal', in Thiruvananthapuram, Murali gets candid to Onmanorama on his writings, his illustrious father and creative pursuits. Excerpts:
Actor or writer, which role do you relish most?
I love both acting and writing. It just depends on what I am doing at a given moment. As far as the creative mode within is concerned, there has been no conflict either. I see it like this: When I write, I am actually acting with the ink, on paper. And when I act, I am writing with my face and body, on the screen.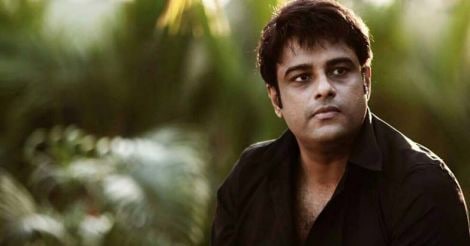 Murali Gopy
Tell us something more about 'Murali Gopyude Kathakal'?
As is the case with most other creative pursuits that I am into, right now, I stumbled upon writing short stories. It began from a fervent wish to see a smile on my ailing father, back in 1991. The attempt was greatly appreciated by him, and that meant the world to me. It gave me the confidence to write more, and here I am, publishing the writings, 24 years later.
And in writing which form do you love? Scripts or Short stories?
Short story writing and screenplay writing involve two entirely different creative approaches. Only the pen and the paper are the common commodities involved, I must say. Story writing is a very personal experience whereas penning screenplays demands intense interactions with other creative people; it's almost like presenting a war plan to an army high command, in which the writer also is a part.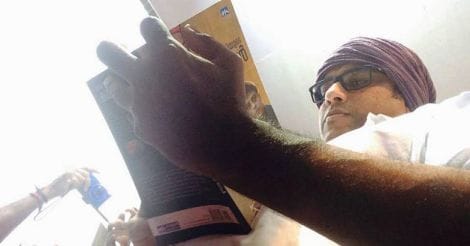 The actor said, 'Short story writing and screenplay writing involve two entirely different creative approaches'
How deep an influence was Bharat Gopy in your career as an artiste as well as literary person?
Influence is not the word. He is my ultimate inspiration, to live on and to do what I am doing with my creativity. The intensity with which he approached his art, had to be experienced to be believed. When he acted, he was like the sun, which burns within to emit its light. There are no parallels to the artiste that he was, as far as I am concerned.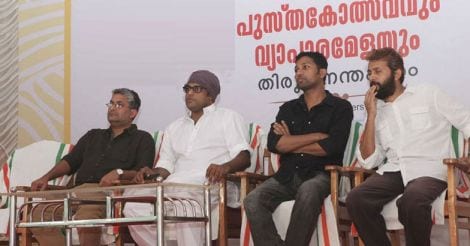 Murali Gopy at the book release function with directors Shyamaprasad, P. V. Shaji Kumar and K. R. Manoj
Apart from your illustrious father, who else has shaped your outlook towards life, writing?
Every person, every situation, favourable or unfavourable, which I have come across, has changed the colours of the mind's litmus. And they have contributed equally to whatever I have created.
Did your literary bend of mind in any way impact your stint in films? If so, how?
I've always been as fond of the visual as I was... of the word. So, blending into the creative hues of movie-making has not actually been an issue.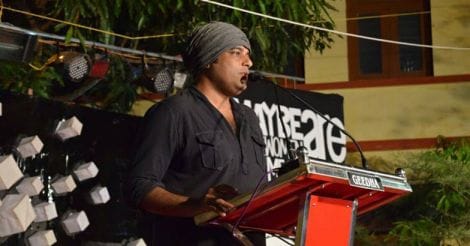 Murali Gopy have been signed up to pen a couple of screenplays
What projects (films as well as literary) are you on now?
Have been signed up to pen a couple of screenplays. Have also agreed to act in two movies, so far, this year.
Now what? Can we expect a Novel?
Inshah Allah!