The runaway success of the debut directorial venture of Nadirshah was an eye-opener for many who had ridiculed it as a 'comedian's movie' earlier.
Nevertheless, Keralites have accepted Amar Akbar Anthony, a film with a hard hitting message, wholeheartedly. An elated Nadirshah opens up to Onmanorama on the astounding success of his directorial debut.
Stunning success
Frankly, I didn't expect the film to turn out to be such a massive hit. But I was quite confident that viewers would like it. Everyone who heard the story before shooting started also had the same opinion. The actors also believed it would be a success when production and dubbing were going on. But the film's success was beyond all the expectations.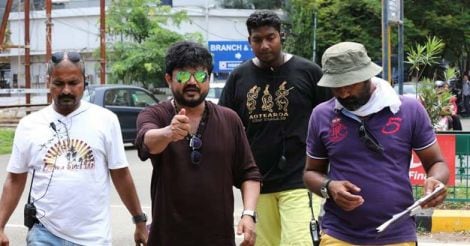 On the sets of the movie
I would say the film is a resounding success. Honestly, I never thought it is going to find its place among the blockbusters of Malayalam cinema till date.
Prithvi and comedy
I believe that if an actor is talented, he can handle any role. Prithviraj has already proved his capability through brilliant performances in different genres over the years. But it was not a deliberate attempt to make him a comedian. His character was portrayed in such a way that elements of comedy were essential. Definitely, it was not an experiment to measure the comedian in Prithvi. It was there in the script and he did his job pretty well.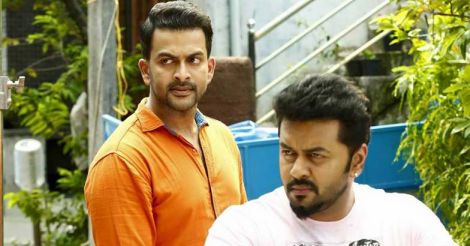 Prithvi can handle comedy with elan, says Nadirshah
Pat from the Censor Board
Many people called to congratulate me after the release of the movie. The most memorable response was the one from the Censor Board itself. They told me how the film succeeded in addressing a serious social evil in a very genuine and humorous way. That, I consider, is a huge appreciation.
Naturally, people were expecting a good movie from me. But at the same time, many people told me that they didn't expect such a good movie. I am feeling very happy about it.
Comedy is still alive
The blistering success of this movie is a fine example which proves that comedy has its own space in Malayalam cinema. If the dialogues are worthy and meaningful, people would always appreciate it. At the same time, comedy just for the sake of it, is boring and unacceptable.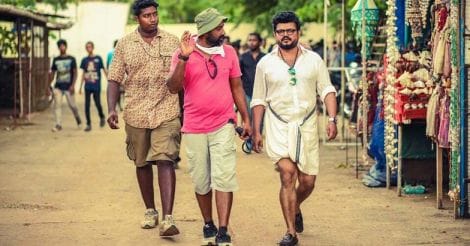 Nadirshah and cameraman Sujith Vasudev
Director vs actor
I was satisfied with the role of director and the script didn't demand a role which I can take up as an actor. That's why I didn't act.
Why Dileep wasn't cast
Lots of people were curious about the absence of Dileep in my movie despite the fact that he is a close friend of mine. I would say that the question is illogical. None of the roles in the movie suited him and I cannot mould a character just for the sake of casting him in the movie. There is no point in doing that.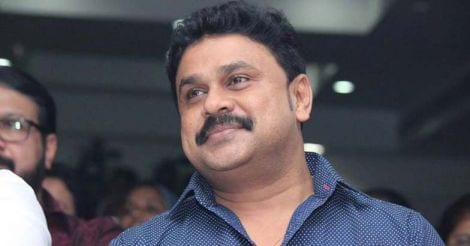 Dileep at the audio launch of the movie
Asif Ali and superstitions
There is a belief in the industry that if Asif Ali does a cameo appearance, the movie will be a smash hit. I don't believe in such superstitions. While casting was going on, it occurred to me that Asif can play that particular character very well. I was not wrong. The role suited him and you will agree with this once you watch the movie. He has delivered an amazing performance.
Shafeek as villain
Apart from the protagonists Jayasurya, Prithviraj and Indrajith, Shafeek Rahman has a prominent role. I met him when I went to attend a marriage at Kalamassery. Apart from doing small roles in many films, he has also played in Celebrity Cricket League. When he asked for a chance, I thought he would be best suited for the villain's role. He has done a brilliant job.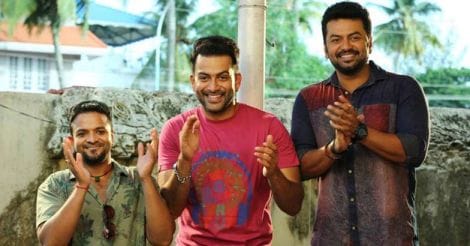 A still from the movie
Spontaneous climax
It was a spontaneous climax and this was possible only because Vishnu and Bibin came out with a fantastic script. Usually, there is an element of expectation when it comes to the climax. I wanted something new in my movie, too. It can't be called as a dramatic climax, but the climax provided the movie a boost.