Music director and singer, Sharreth, is known as the musical maestro of our times. Sharreth, is a favourite with many after being a popular judge on TV reality shows.
Catch up with this musical maestro:
Music is my world. I do not know anything else
As far as I'am concerned, music is the only thing that I know. Most of the songs that I have composed are hits. But the fact is, I have worked in just a few movies till date. I do not have any complaints. I believe that what is meant for me will come to me. When you make music for films, you must know the pulse of the director and the audience alike. I believe that I have been successful in that, to a large extent. I always make sure that the songs which I work on are done beautifully.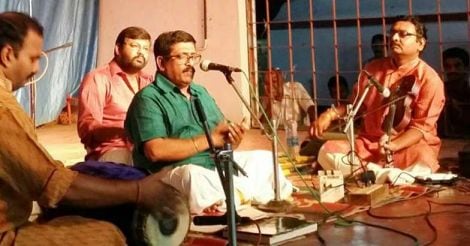 Sharreth composed a song for the first time when he was 6 years old
A new venture called 'Green Symphony'
'Green Symphony' is a musical album that gives a reality check on the loss of greenery around us, over the past many years. Vijayan, who is K.S Chithra's husband, is the one who spoke to me about this theme. I had thought of doing , but was too lazy. We need to start working on regaining the goodness in the world which we had once lost, and we must also make sure that whatever is left does not go away! That is the theme of 'Green Symphony' . We have tried to give equal importance to the vocals and instruments in this.
There are 4 tracks in it. The Birth, Oh my Beautiful Planet, Tandav, and Shanti are the four tracks. Birth of the universe, life of a human, destruction of the universe, and the reason why earth needs to be protected are the different avenues that we explore through the songs. We have tried to explore these themes with music. I believe we could do a decent job with that.
All in a day's work
The music for 'Green Symphony' was done in a day. Trust me, I'am not blabbering. When I start off a task, I do not wait till music hits me, neither do I sit and pray for some good music. It comes naturally. Hence, I did not take too much time to compose music for this album.
Let there be good bands
I'am not against good bands coming into musical scene. Now, there are some really bad bands. These bands kill our good old songs. We do not need such bands. Bands must create their own music, and make something along side film music that is unique. Let there be good songs. It just does not make sense to kill good old songs that have been already made by someone else!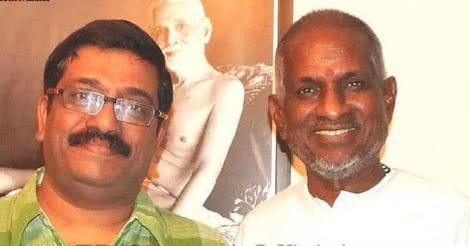 Sharreth with Illayiraja
New generation singers
There are many good singers in this new generation. The only thing that I tell them is to always stay focussed. One's career must not end after singing three or four songs. The fact is, most of the new crop singers are not focussed. There is no point in coming to the musical scene and then just vanishing off like that! Being able to sing is a blessing given by god. One must always try to work and improve on that skill.
New film songs
I hear all the new film songs. But I hear these new songs just once. The old songs that have been created by maestros are my all time favourites.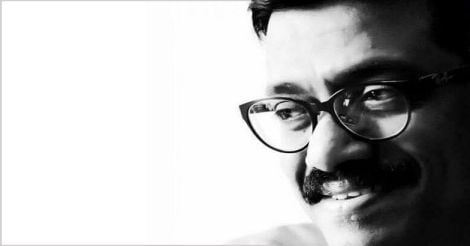 One's career must not end after singing three or four songs, says the composer
The transformation of Sujith Vasudevan to Sharreth
There is no particular reason as to why I changed my name. I have sung a few songs with my first name. But apparently, none of them did well. Sujith was just not lucky. I was young those days and I decided to change my name. Sharreth worked. There is no other story behind that.
I know Hindi!
Hindi was the toughest subject for me back in school. I was not too good at academics, but my Hindi was even worse. But that has not stopped me from composing songs in Hindi. I have done the background music for many Hind movies as well. I'am ready to compose music for any languages, and I will never miss a chance!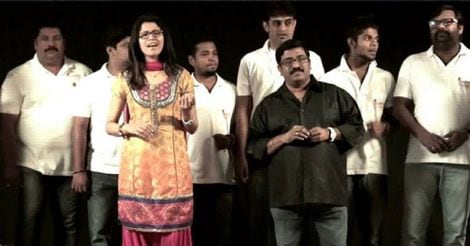 Sharreth with 'A capella' team
Composing music from age 6
Singing a song and composing music is something that I love to do. My first song was for the movie Kshanakkathu' and I still get the same feeling when I'am asked to compose a song even now. I compose my songs with that same spirit. I composed a song for the first time when I was 6 years old. I used to experiment with my music on my uncle's harmonium. That is how I ended up composing music for a drama. I still remember seeing that drama being staged while I was sitting on my mother's lap.