"I remember coming home after college and my mother asking me: 'Would you like to work with Kamal Haasan?' I was completely taken aback. Who doesn't?" In an exclusive interview with Onmanorama, Nivetha Thomas recalls being cast as Selvi in Papanasam.
If there's one thing that sets her apart from other girls in showbiz, it's her confidence. Be it playing the role of Tamil superstar Vijay's sister in Jilla or as the daughter of acting legend Kamal Haasan in Papanasam, Nivetha is unabashedly sure about herself.
"It was like a dream come true. It's a general tendency among all of us to remain within our comfort zones, but Kamal Haasan always try to give his best. With each shots, he wants to improve. Watching him closely enact his scenes were learning lessons for me. Gautami was too sweet. I hadn't met her before but now it seems we are like long time friends ," said Nivetha.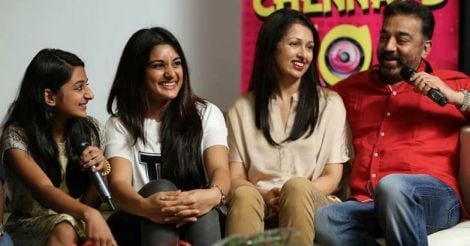 Nivetha with Esther, Gauthami and Kamal Haasan
When asked about the most memorable event during the shoot, Nivetha said, "It was the very first day. We were travelling by bus for a scene and I noticed him humming an old Malayalam song. Before I knew it, I also joined in. Then we all began to sing together from Malayalam to Tamil. The very moment itself we all were like a real family and that made me all the more comfortable."
Talking about Drishyam and Papanasam how can one leave talking about Esther! "Esther was the one who was most familiar with each scene of the film. It was nice being with her. We played mobile games, had food together and what not", says the actress.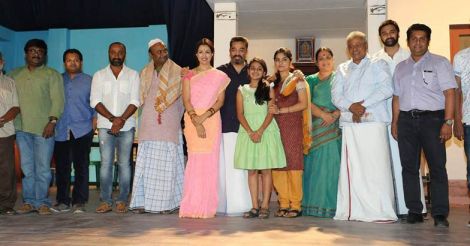 Team Papanasam at the 'Thanks Meet' function. Photo: Facebook
When Jeethu offered the role to Nivetha, she admits about being tensed at first thinking about the huge success of its original version. And now, as the movie has set cash registers ringing at the box office, Nivetha credits its success to the director. "Jeethu knew how to get the remake on par with the original. With the same locations in Thodupuzha and a few in Papanasam, Jeethu recreated the same magic".
From winning the Kerala state award on debut as a child actor in Veruthe Oru Bharya, and then stepping into supporting roles and eventually playing the lead heroine, last in Malayalam film Romans and Fahadh Faasil starrer Money Ratnam, the 3rd year B.Arch student is looking forward to play strong characters on screen.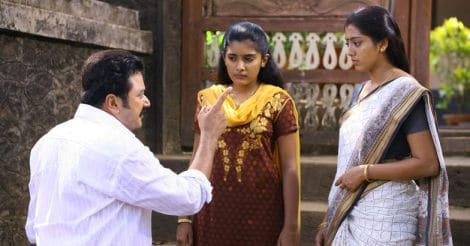 A still from the movie 'Veruthe Oru Bharya'
"Opportunities mean a lot to me. I am not choosy but then it's been a blessing that at such a young age, I could step into Tamil and Malayalam industry. Right now, I have two Telugu films in hand. And I will be taking up good projects without compromising my studies," says the Kannur native, who is currently settled in Chennai.