Badhshah Mohammed is nervous. The fact that he bowled over Keralites with the portrayal of the mischievous, yet darling Appu in Pappayude Swantham Appoos (1992) is not helping him much.
This Friday, he is returning to the big screen as the lead character of Mumbaai Taxi, a small budget suspense thriller. Badhshah plays a taxi driver in Mumbai in the movie, which deals with the theme of terrorism.
The Malayalam film industry has undergone major changes over these 23 years; Badhshah is not the naughty Appoos either. The actor knows the rules are different this time around.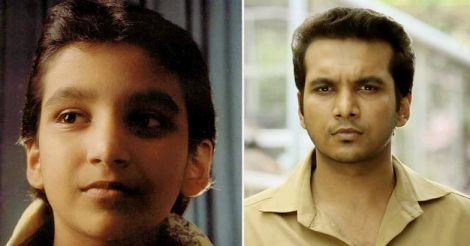 Badhsha is returning to the big screen two decades after 'Pappayude Swantham Appoos'
Though Mumbaai Taxi does not have any big names that grab the eyeballs, in an interview with Onmanorama, Badhshah said he was confident about the film.
No tall claims
Badhshah's replies were short and to the point, and surprisingly, the latest hero to join Mollywood refrained from making any tall claims of the movie that was re-launching him as an actor.
"I was in the third standard when I did Pappayude Swantham Appoos. I continued with my studies and did not do any other movies. After graduation, I did MBA and started working thereafter. Now, two decades after Appoos, I found a movie that I really liked and got onboard," said Badhshah.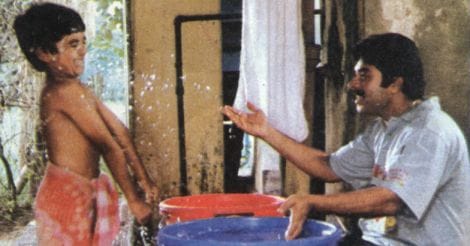 A still from 'Pappayude Swantham Appoos'
During a time when every other actor boasts of his/her film, Badhshah, surprisingly, does not hesitate to say that one might spot cliches and find some lagging portions in the film.
"I don't have any big claims to make about Mumbaai Taxi. It's a suspense thriller, one that falls under the new generation category and it will not bore you much. I managed to do a decent job as an actor, I believe," Badhshah said, with a chuckle.
'Never planned to be an actor'
"I got a few offers before Mumbaai Taxi. But I was not convinced, I did not find them interesting. I had decided that I would not do a movie that did not have anything substantial in it for me. I was not particular on doing lead roles, but I wanted characters that people would take notice of.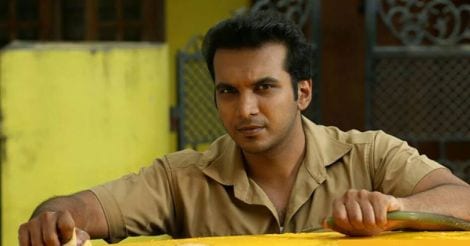 I had no plans of becoming an actor, says Badhshah
"I had no plans of becoming an actor. Of course, I had the desire. I also met a number of directors, but nothing worked out. Then came Mumbaai Taxi. Fazil Basheer, who wrote and directed this film, is also a friend of mine. It was a teamwork by a group of friends. Riyaz Fazzan, the producer, is also acting in it," Badhshah said.
It is interesting to note that 'another' Fazil was at the helm of Badhshah's second film. 'Pappayude Swantham Appoos' that brought Badhshah on to the silver screen was written and directed by Fazil. It was the late actor Cochin Haneefa, Badhshah's uncle, who suggested his name to Fazil.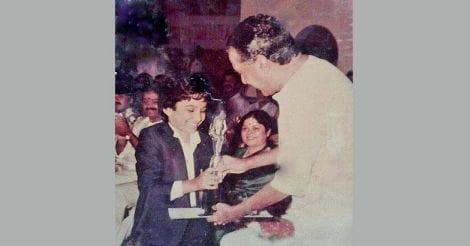 Badhshah receiving an award from Minister K M Mani
Terror trouble
Though the production work of the movie began in 2014, delay in gaining permission for shooting visuals in Mumbai took time. A few technical delays added to it and the movie got pushed to 2015. Even then, more trouble plagued the movie when allegations emerged that Mumbaai Taxi was promoting terrorism. Badhshah denied such rumours.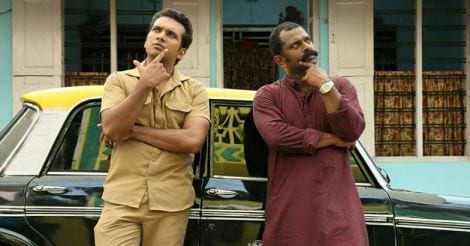 Badhshah plays a taxi driver in Mumbai in the movie
"Someone started spreading fake news that our movie was supporting terrorism. We got a U (universal viewing) certificate from the censor board. I don't know where that pro-terrorism tag came from," Badhshah said.
The movie saw a couple of postponements before zeroing in on August 7 as the release date.
Expectations
"Expectations about this film's fate? I am nervous...tensed. I had the backing of my family when I decided to do this film. A couple of other projects are in discussion, but I have not committed anything yet. I am waiting to see how Mumbaai Taxi will perform in theatres. Let the result come...I will decide then," Badhshah added.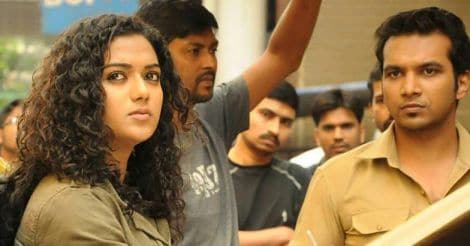 A still from 'Mumbaai Taxi'
The actor, who lives in Vyttila, Kochi, said he would watch the movie on the releasing day itself along with his family.
Marina Michael Kurisingal is paired opposite Badhshah in 'Mumbaai Taxi' which also has well-known actors Tini Tom, Sreejith Ravi, Sunil Sukhada and Shivaji Guruvayoor in it. Jaison T. John wrote the screenplay.