The wait is over, Ivide is finally hitting the movie halls on Friday, bringing with it a plethora of visually tantalising experience for the Malayalee audience.
The Shyamaprasad movie, which features Prithviraj, Nivin Pauly and Bhavana in lead roles, unfolds in the United States. As it moves to the theatres, Prithvi recounts his evolution as Varun Blake in Ivide:
Blake speaks up
My choice of projects always depends on my experience of reading the script thoroughly. When Shyamettan told me about Ivide, I studied its script first. I had a mental sketch of the character before venturing into the movie and I followed it to the end. However, talking in American accent was a bit too difficult and it appeared almost superhuman. I wish I had a tutor to teach me the diction.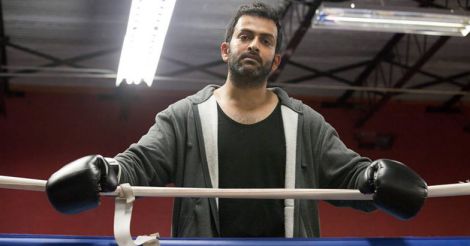 A scene from the movie.
I practised the accent using audio recordings and sought advice from a few people, who were recommended to me by Shyamettan. And since the Assistant Directors of Ivide were foreigners, I could make them mouth the dialogues before each shot.
The way movies are made in Hollywood is entirely different from how it is done in Malayalam. The disparity is huge and I realised it when I acted in Ivide. The film deftly merges the novelties and integrates it in a unique way. People who have seen Ivide's trailer said they were eagerly looking forward to the movie.
I will surely direct a movie
It is my ambition to direct a movie. And I will do it too. Every moment, I think of cinema... The cinema of today is not the one that prevailed when I did Akale with Shyamettan. Many changes have set in. The equipment used in cinema have changed.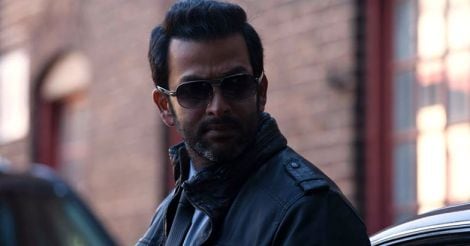 Varun Blake in Ivide.
As I am passionate about movie making, I update myself on all new aspects of cinema and study them. It is not part of my journey towards becoming a director; rather it stems out of an intense passion towards the medium called cinema.