There are a lot of similarities between celebrities and stars. They come, they blaze a trail and then suddenly vanish. And some, like Roma come back after a while. So, what was the lady upto? A candid chat..
Where did you vanish all of a sudden?
I wanted to fulfill a dream. I have always wanted to travel, see the world. I went to New Zealand, Singapore, Malaysia and a lot of other places, everywhere except Japan and China.
Why all of a sudden?
I never plan my life out. I will do roles that i like. I felt frustrated with the type cast roles which came my way and decided to travel.
I felt frustrated with the type cast roles which came my way, says Roma
We heard you had got married...
No. I have not even started thinking about my wedding. I m sure that my wedding will be a love marriage. I m not prepared for an arranged marriage. So i have to meet the man of my dreams to tie the knot.
About your role in the new flick...
I am Anne in this movie. It is the fourth time that I'm doing a character with this name. 'Chocolate', 'Chappa Kurishu' I have been Anne in all these movies. I have a sort of strange relation with this name. The audience to like me being Anne I guess.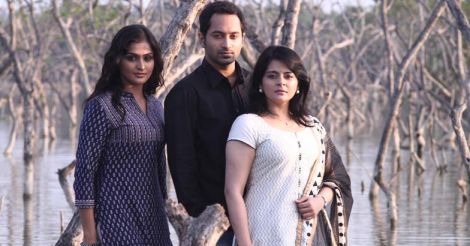 A still from the movie 'Chappa Kurishu'
What sort of roles do you like to do?
To be honest, I like doing roles like 'Shakespeare MA Malayalam'. But not always. Some people come to me and say, we don't like to see you cry on screen. I go by what the audience say, if they don't like to see me cry I don't want to do roles like that. I like to do roles like Serah and Anne.