Malar has been making waves in Kerala and outside ever since the Alphonse Puthren-Anwar Rasheed-Nivin Pauly team's Premam hit the theatres. The character, played by the Tamil starlet Sai Pallavi, has won the hearts of Malayalees.
Perhaps it is the depth of her acting, living as 'Malar' that has endeared Pallavi to the audience in Kerala. The pimpled face of this girl broke stereotypes of what a heroine should look and Keralites were swept off their feet with the simplicity and pure charm she exuded in the film. For the filmgoer, Malar has become the synonym of divine love. This final-year MBBS student in Georgia is cherishing the adulation she has received from Kerala.
In between her hectic study schedules, the actress found sometime to answer a few queries we sent her by email.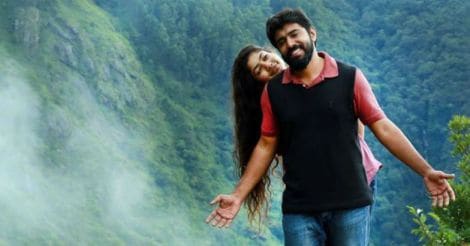 A still from the movie
About me?
Sai Pallavi aka Malar did not have to say a lot when she was asked about herself, being as candid as one could be.
"I swear...I have been trying to fill in something for this question, but this is all I could think of" - She was born in Kodagiri and grew up in Coimbatore. Dance is her passion and she enjoys long drives at night and getting drenched in the rain.
Alphonse the 'stalker'
Her entry into films was quite unexpected. Her performance five years before in a reality show in Tamil Nadu attracted Alphonse Puthran, the director of Premam.
She says, "Premam was a huge surprise; Alphonse who had seen me 5 years ago in a dance competition called 'Ungalil Yaar Adutha Prabhu Deva' had messaged me on Facebook last January. But I ignored it because I felt someone could be playing a prank on me.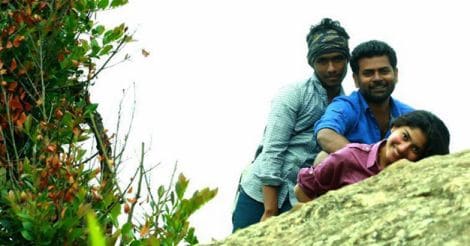 Sai Pallavi on the sets of the movie
"When I came home for winter vacations, he called me again on my mother's phone. I asked my mother to hang up because I thought it was a stalker. I think he overheard what I said and asked her to cross check his Facebook account with pictures on Google. When I realised my mistake, I was so embarrassed. I called him up immediately, apologised and also congratulated him for his film Neram.(Which I must say, I was madly in love with).
"In less than week, we met at my place in Coimbatore and he explained the script in great detail. While my mother agreed, what surprised me was my father's assent because he did not want me to act. He smiled and asked Alphonse if he thought I would be the right person to play such a beautiful role. That's how Premam and Malar happened to me.
They all agreed immediately and that is how I became part of this beautiful family called Premam.
Team Premam
"The whole Premam team was like family and they all took care of me. All of us love to be loved and appreciated, here I am today receiving so many compliments and all credits go to the director. Alphonse is a blessing; he made me someone whom I thought I could never be. He a visionary director, who, for me, is light years ahead of us. He is a loving human being too.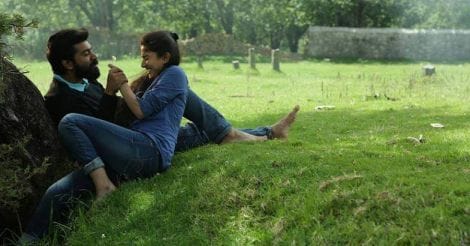 'Alphonse advised me not to act as Malar, but to be myself', says Sai Pallavi
"Nivin Pauly has no pretensions and only on the release date when I saw him on the big screen did I know that he was a freaking super star. He never ever made me feel like I was any less important.
"Anand (C. Chandran) is such a talented cinematographer and I wish I could see the world through his eyes. He makes every frame look so beautiful that you can't stop yourself from falling madly in love.
"Rajesh (Murugesan), Shabareesh (Varma), Krishna Shankar, Vinay (Forrt) and Soubin (Shahir) – they are so down to earth and they all treated me well. I am also indebted to Anwar for inducting so many fresh faces in his film. He was there with us right from start to end, with his silent presence. I am immensely blessed to be a part of team Premam."
As Malar
"There are no words to describe how happy I am right now. I am humbled, people have been so loving.
"When I started acting as Malar, I was not sure I could do justice to the role and I was tensed. Alphonse then told me that he penned down the character exactly the way he saw me behave the time we met. He advised me not to act as Malar, but to be myself. I played myself under the name Malar. Alphonse is the reason I am being loved by all today and I can't thank him enough.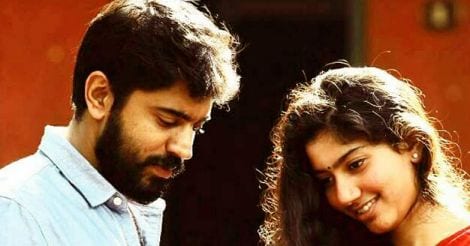 Nivin and Sai in the movie
And I thank everyone who is happy with our creation and I speak for team Premam too—thank you so much.
Family
We are a content small family. Father is Senthamara Kannan, mother is Radha Kannan and my sister is Puja.
Future
I can only say for sure that I would become a doctor. I am clueless about everything else. I believe in God and am sure that the path most suited for me will be opened up by the lord for me; he knows what's best for me.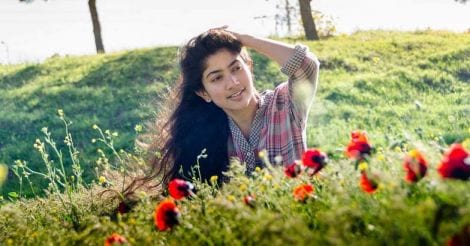 Sai Pallavi
Pallavi, who was in Kerala for the release of the film, is now back in Georgia. Let's hope that she shines well in whichever path she chooses.