Sathyan Anthikad is a director who never bothered about the changing times and its noise. And all the while, he has tried to portray the intricate family bonds, to share those cute love stories and to bring to life the simple innocence of village life.
This vacation, he is back with a family entertainer, Ennum Eppozhum with Manju Warrier and Mohanlal in the lead roles. 'I am happy that I could find the ideal characters for both Manju and Mohanlal. The movie has a lot of moments which fascinated me as a director. There were times when I forgot to say cut when both of them were in front of the camera. Sathyan Anthikad in a candid chat with Onmanorama.
Do you think the movie will live up to the viewers expectations?
I am a viewer first, someone who enjoys watching a movie at the theatre with the public. Ennum Eppozhum is a movie which has given me joy. The hopes are riding high for this flick because it brings together Mohanlal and Manju Warrier. As a director it was my biggest challenge to prepare two characters for Mohanlal and Manju Warrier, something that will fit their age. This is a movie which takes all aspects into consideration.
Ennum Eppozhum is a happy movie, one without any complications. I do not endorse the view that complicated expressions and sorrow is what defines good acting. This is the story where the actors are pitted as common men who react to certain situations. It is all about how effective an actor is able to convince the public that makes them good actors. People loved Mohanlal's roles in Sanmanasullavarku Samadhanam, Vellanakalude Nadu and Nadodikattu just because of the simplicity.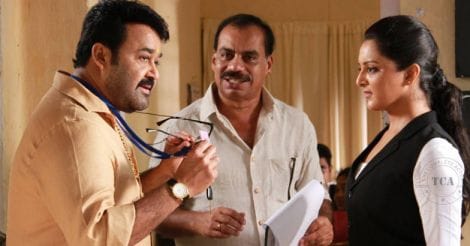 'Ennum Eppozhum; is a happy movie, one without any complications. Photo: Facebook
His Vineeth N Pillai in Ennum Eppozhum is also a common man's representative. He is a reporter in a women's magazine. Someone who is forced to cover some events even if he hates it. He is a representative of media people who end up doing things they do not like.
Ranjan Pramod, who wrote the script for Manasinnakkare has written the script for this movie too. Ranjan had written the script for Achuvinte Amma also. Ranjan is one of those people who observes life around us and tries to put it all into the script. All these elements make Ennum Eppozhum a proper family entertainer.
Has time brought about a lot of changes in Manju Warrier?
After her debut with Sallapam, Manju Warrier acted in my movie Thoovalkottaram. This time around too, the story repeats. My movie is the second after How old are you. Manju was just about seventeen years old when she acted in my movie the first time. She was playful and not serious about movies those days. She used to do the scenes perfectly, she never had any doubts.
There was a dance scene in Thoovalkottaram which proved her acting skills even then. Sukanya's characters was to have been the better dancer, but no one could deny that it was Manju who stole the show. After a couple of takes, we had to tell Manju not to act that properly. After Shobana, there is just Manju who can act a dance scene so perfectly.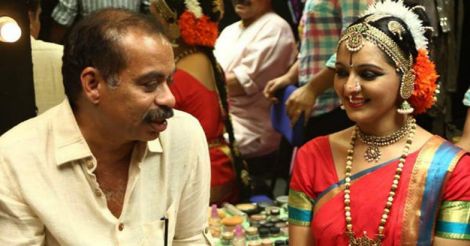 'Manju was just about seventeen years old when she acted in my movie the first time, said Sathyan
I had gone to see her performance at Guruvayoor before Manju made the comeback movie. There were many who said that she would make a comeback through my movie. But I had told Manju that I would do a movie only after I get a good character which can portray her acting skills.
Advocate Deepa in Ennum Eppozhumm, I felt was perfect for Manju. It was a very different Manju that I met on the sets of Ennum Eppozhum. She was very mature, she had a thousand doubts which I had to clear before we went live. Manju never gave me an opportunity to correct her. Manju has taken up reading these days. She has matured as a person and an actor.
What are the novelties you have tried to bring to the movie without losing the Sathyan Anthikad touch?
I have always tried to bring a bit of something new in each of my movies after Manasinakkare. I have given new actors and new technicians a lot of chances in my movies. The cinematography is by Neil D'Cunha, the same person who did Philips and Mannkipen and Manirathnam. Neil has been able to give a new touch and feel to the visuals.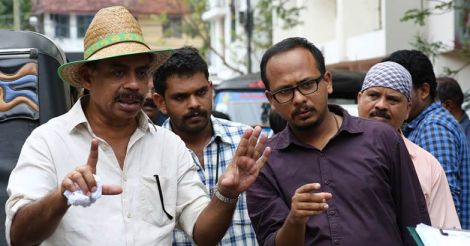 The cinematography is by Neil D'Cunha, the same person who did 'Philips and Monkeypen'. Photo: Facebook
Neil was one among a bunch of students who had come to watch the shooting of my movie Manasinakkare, he had taken my autograph then, Neil told me this story when we were shooting for Ennum Eppozhum. I felt very proud and happy that he could join the industry.
I have tired to bring fresh faces too. It is for the first time that Reenu Mathews, Jacob Gregory and Renji Panicker are acting in my movie. The music is by Vidyasagar and it is penned by Rafeeq Ahmed. I was adamant that the songs should have words which would stay in the minds of people. The song Nilavum Mayunnu is sung by M G Sreekumar's sister Omanakutty's grandson Harishankar. This song is sure to tug at the heart strings once the movie is released.
How important are the family bonds in this movie?
Movies these day lack showing the depth of family ties. Viewers have kept off the screens when this happened. It is the need of the hour that more people come to the movie halls. And it is the responsibility each director has. So, i have put a lot of importance to family ties in this movie. Lena and Manju portray the life of two women who have been rejected.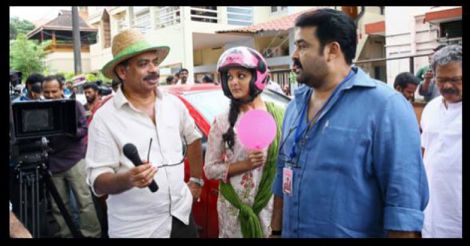 On the sets of 'Ennum Eppozhum'
I have tried to portray the intricate family ties through these women. Their stories are told in a parallel narrative. There is also the love story blooming in the background. Vineet and Deepa start loving each other at some point in the narrative. The charm of the movie is that they do not talk about their feelings. I feel that there is happiness and satisfaction when they realise it without using words. There is a touch of unexpressed love throughout this movie.
Timeless, does it define Sathyan Anthikad?
I like to believe that I am not getting older. I will not be able to do new things if I feel I am old. There is no age to talk about love. The success of the trailer for Okay Kanmani is proof of that. The people behind that movie, Manirathnam, Cinemtographer Sriram and Music director A.R. rahman are all over 50 years old. The public have accepted the trailer. There is no need for the old generation vs new generation comparison.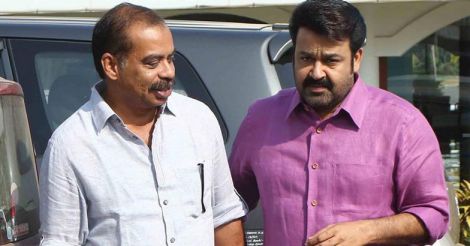 Sathyan Anthikad with Mohanlal
Is there a chance for a movie like Sandesham?
A couple of days ago, a person forwarded a message to me on Whatsapp. It was a still from the movie Sandesham in which Shankaradi says there are some good leaders in the other party, we will try to get them ensnared in sexual abuse cases. It has been years since the movie came out, the political situation in the state has not changed too. Sandesham was one of the best political satires ever in Malayalam. It is still popular now. I will always try to bring out the issues in the society through my movies.