For many Sudha Chandran is known an ace dancer, film and TV personality, yet for few others she is the vibrant and enthusiastic judge of the reality show, Ugram Ujjwalam in Mazhavil Manorama.
The much talented lady from Kannur shares her thoughts with Onmanorama about small screen reality shows, her being a Malayali and her judging moments in Ugram Ujjwalam. Excerpts from the interview:
About homeland
Although I am not currently settled in Kerala, I am always proud to say that I am from Kerala. Though settled in Mumbai, I never feel away from homeland as work keeps bringing me here. At home, we speak Malayalam. I was fortunate enough to judge three reality shows in Malayalam channels.
Reality Shows
TV is changing. The content in Television is becoming more mature each day. And such shows have been bringing out many talented people out there. I am glad I could see many passionate and wonderful talents before my eyes as I have been a judge on many reality shows.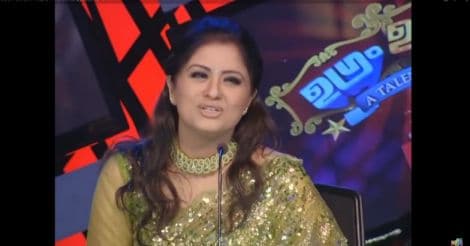 Ugram Ujjwalam
Reality shows for children are mostly based around music, dance or acting. But what if you get it all in the same show? Ugram Ujjwalam is such a multi-faceted talent show. The concept and journey of the show is what makes it unique. Up in North we have such kind of competition. But it is for the first time that an adventurous show happened. And thus aptly goes the tag-line- 'survival of the fittest'.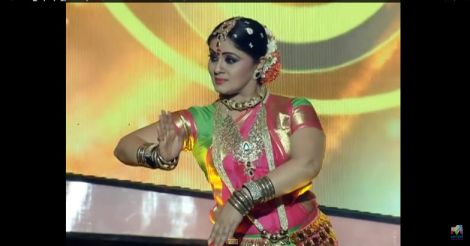 Judging
It is easy to pick a child who is an extraordinary dancer or singer or actor. But, it is not very often that you see people who excel in more than one skill and judging them is terrific. While judging we try to be friends with the participants- giving and taking and growing together. Judging Ugram Ujjwalam was not really an easy affair. We judges too are humans. The fear is within us too. The competition does not happen between the participants, rather it happens within each participant. As the grand finale is going to happen soon, it brings us to an emotional moment. But it is also rightly said that each ending has a new beginning.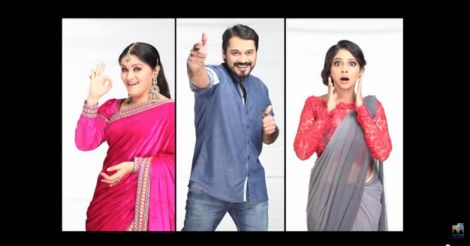 Judging panel
My panel-mates Poornima Indrajith and Bala are two people whom I always cherish to be with. Poornima is such a creative girl that I always adore her. Bala is someone I already knew. And after the movie Alexander the great, it was fun to be with him again. In fact we were people from three genres looking at three different levels. I am happy to be part of Ugram Ujjwalam adding one more feather to my cap.