The hot news in town, ganagandharvan Yesudas' refusal to sing with children assembled in Central Stadium, Thiruvananthapuram for the programme 'Deshathinaayi Paadu' (Sing for the Nation) which has been organised as a part of Gandhi Jayanthi celebrations, was completely fictitious according to famous singer Sudip Kumar.
According to him, that news was framed solely with the intention of character assassination and as person who was present there in the venue he could vouch for it.
What happened at Central Stadium
The programme which was organised in the initiative of state government had two different stages. One was for the inaugural programme and the second one was for the singers to perform. I reached earlier around 9.30 to practice with children. The programme started at 10 and the invitees including the ministers left the stage soon after the programme was over. But Yesudas remained there till the end of the programme to enjoy the concert which included the children as well. While leaving the venue, he lowered the window glass of the car and waved to all. At a certain point, the sound engineer requested him not to take the vehicle further as the sound cable has gotten damaged. He left the venue without making any fuss.
Surprisingly, media accused him for not singing with the children and for not getting down from the car.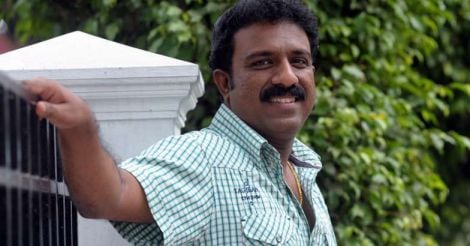 Nobody is concerned to respond to incidents when it comes to the singers, said Sudip
The stadium was covered with mud due to previous day's heavy rain. One person also accused him of not singing even though he had agreed to sing before. But the organisers themselves have clarified this stating that Yesudas was invited for the inaugural programme and not for singing. In fact, he sang a few lines at the time of inauguration. But unfortunately, the whole scene was twisted and false reports along with pictures of Yesudas sitting in the car got published and shared widely on the social media.
It is to be emphasised here that the scandals are being made by those who don't know anything about his character. The very next day the great singer inaugurated a programme related to organic farming in Palakkad standing in the muddy field but no one seemed to be interested in reporting that.
Talents like K. J. Yesudas and K. S. Chithra are the blessings of our land and such slanderous attacks on them merely for the sake of sensational news cannot be entertained at any cost. Apparently, nobody is concerned to respond to such incidents when it comes to the singers. I am disclosing this now as I was a witness to the incident so that all Malayalis including the expatriates can get the real picture of what actually happened there.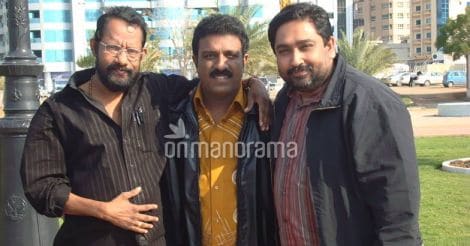 Sudeep with Gireesh Puthenchery and M Jayachandran