It was Palakkad and the shooting for the much-awaiting Prithviraj-starrer 'Ennu Ninte Moideen' was progressing well. While the fans cheered for Prithviraj as usual, another actor too was grabbing equal attention of the huge crowd comprising people of all age. Though the crowd wasn't shouting his name, he was being pointed out by many as their favourite judge of the popular television show 'Ugram Ujjwalam'. During a short-break from the hectic schedule, Bala who has marked his imprints as an actor, director and producer found some time to share with 'Onmanorama' his experience as a jurist of the show and about his upcoming project.
"It is the first time that I am invited to be a permanent jury member of a show though I have been a celebrity judge in many. Initially, before giving a nod, I had several questions and apprehensions regarding the show," recalls Bala. "But later, when I saw the auditions, I didn't even bother to think a second time. The kind of talent you see on the show is unbelievable as it's not a mere entertainment show. From the judges' seat we had different moments to witness - happy, emotional, shocking and even scary!"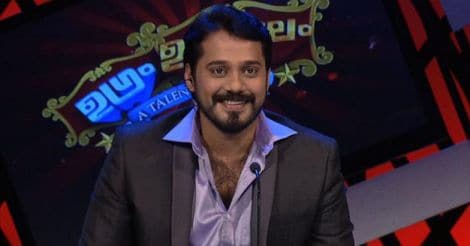 Talking about the ambiance and tempo of the show, the jury confesses about getting inspired from many of the participants. Picking up Shihabudeen for instance, Bala says, "He was one of the participants who had been a source of inspiration to many. Not just the audience but we judges too learnt a lot from him. He, in fact, touched our lives very deeply."
"Ugram Ujjwalam showcased extraordinary talents, some of them had even overcome physical challenges," says Bala excitedly terming the show as a perfect platform for exploring one's talent.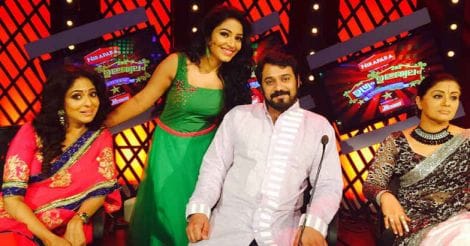 He had a lot to say about other members of the judging panel - Poornima Indrajith and Sudha Chandran. "Judges have a major role to play in such shows. We had the strenuous task of keeping aside our personal choices and being impartial. All three of us were different as persons but remained there with one mindset. That was perhaps the advantage of the programme. Sudha is very expressive, Poornima on the other hand is very emotional and I always try to keep everyone's spirit live by making fun and cracking jokes. Thus we bonded well. When we presented the scores, they only showed slight variations. It was a challenge to give our verdict in 10 minutes for an hour-long show. I must say the show is pure and real."
On the grand finale which will be held on Sunday in Mazhavil Manorama, Bala says, "It's a very big competition, we don't know what will happen. Anything can change at anytime."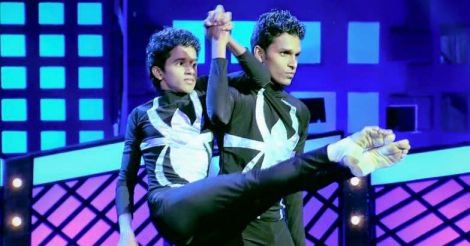 He added that "apart from acting, I have been into various events in my college. At all such places, people identify me as the judge of the show and it has created a new identity for me on the mini screen."
As for the big screen projects, Bala said he would soon be seen in 'Ennu Ninte Moideen' rubbing shoulders with Prithviraj. "The movie is all about recreating the past.
Directed by R.S. Vimal, the flick is based on the real life love story of Moideen and Kanchanamala, which happened in 1960's in the backdrop of quaint Calicut.
"I will be playing a footballer, who is a friend of the protagonist," said the actor.
The movie is set for a release in August.