As an actor, Vijay Babu is geared up to experiment with characters. He was always game for experimentations on-screen, and that is how Neena happened to Vijay. He asserts that the character he played on-screen for Neena was challenging. Vijay talks about Neena, which has hit already theatres.
You had mentioned earlier that a man is as important as a woman in a female-oriented film. Tell us what Neena means to you?
My character named Vinay Panikkar (V.P) is a very strong one. He is the vice-president of a corporate firm. In fact, Lal Jose decided to cast me in this movie because I am well-acquainted with the corporate world.
This is the first time I'am doing a full-fledged character in a movie. 90 per cent of screen space is taken up by my character.Most of the people can relate to incidents in this movie. Hence, the emotional connect happens.
In the movie it says that a woman is incomplete without a man. That itself makes V.P a strong and intense character. I don't know if I will ever get a character like this. It is nearly impossible.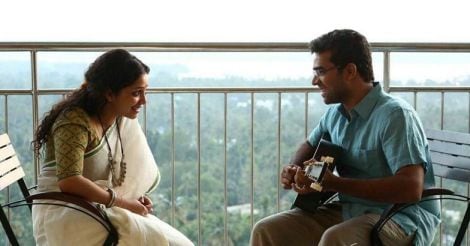 A still from the movie 'NeeNa'
You said V.P is from the corporate world. So how did you get in sync with a character like that?
When you are the head of a corporate office, you will have to hold meetings with your colleagues. There is a way in which you need to speak at these kinds of meetings. There is also a way in which you must use each word at such meetings.
I used to be the head of a corporate office. Hence, Lal sir expected such mannerisms for the character too. I believe I could do justice to the role from whatever experience I had in real life. Audience will feel that whatever I did on-screen was natural. But only 10 per cent of my real life experience has helped me for this character. I had to put in efforts to complete the rest 90 per cent.
What all efforts did you make to complete the character of a man who deals with the emotional turmoil of two different women?
I'm someone who is always with friends, and there is hardly a time when I'm free for myself. Lal sir suggested that if I stop doing it for a while, I can do complete justice to the character of V.P. For the first three days after the shoot began, Lal sir gave me a detailed description of the character.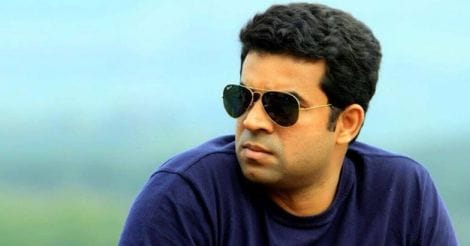 This is the first time Vijay is doing a full-fledged character in a movie
Venu, who wrote the script for the movie, is a very close friend of mine. In spite of that, during the shoots, I used to go and sit in lonely places for a long time. Once I fell in sync with the character, acting came more naturally. You will understand that when you watch the second half of the film.
Are you stepping away from your regular police officer roles?
I like to do characters that are of my age. That is how I choose characters of police officers who are 30 years and more. I felt like doing a comedy character, and that is why I chose to do the film Aadu Oru Bheekara Jeevi Aanu. But V.P was intense, emotional and strong. That is what attracted me to Neena. I have done a role in Double Barrel that is slated for release soon. My roles in upcoming movies Double Barrel and Akashavani are different.
But now I want to do the role of an actor on-screen. I have a couple of offers in hand. I will choose the best amongst them.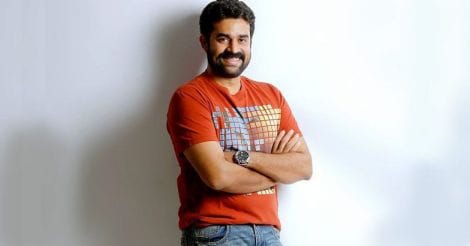 Corporate life helped Vijay mould VP
You have worked with Lal Jose in Ayalum Njanum Thammil. Now, it is Nee-na. What is the difference that you felt while working for these two projects?
In Ayalum Njanum Thammil, I just had two shots. My acting in the movie did not have any relevance. Even if my acting was bad, it wouldn't affect the film. Lal Jose decided to cast me for Nee-na because we have worked together before.
If my acting was bad in Nee-na, it would have affected the entire film. The success of this film hugely depended on Neena, Nalini and V.P.