There's an old-world charm associated with Vijay as many refer to him as 'Junior Yesudas'. Yet, with the latest hit song Malare from the recent blockbuster movie, Premam, he has become the metaphor of new age 'cool'.
And now, there's one more factor that makes singer Vijay Yesudas all the more cooler. The trailer of Dhanush's upcoming film Maari is getting rave reviews from critics and audiences alike. And for Keralites, watching Vijay sharing screen space with Dhanush was a treat in itself. Onmanorama catches up with the 'cool cop' in a candid chat:
The Surprise and Confusion
It was sometime in the month of October that I got a call from Dhanush. I was abroad and was surprised to hear him talk about a movie offer for me. I was amused and all the more shocked when I heard that the role offered to me was of a police officer. I didn't say anything then and told him that I would think over it. Once I was back, I was confused thinking whether or not to take it up. Balaji was the director who had made two hits and Dhanush, no less than a star! And after much thought, I agreed.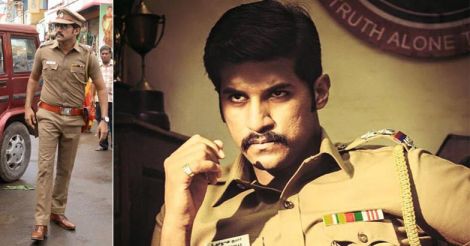 Vijay plays the role of sub inspector Arjun Kumar in 'Maari'
The workshop and shooting
After saying yes to the project, I was both excited and nervous about playing the role of sub inspector Arjun Kumar. Although Balaji was quite confident about my acting, I was clueless. It was then that I asked him for a workshop to which he immediately agreed. I enacted some of the scenes and it was fun. The workshop in fact boosted my confidence.
After each shot, I used to keep asking Balaji if it was fine to which he kept saying perfect. I wanted to make sure that everything was done in the best way possible. I don't want to reveal much about the character and rather want others to talk about it once they watch the movie. The shooting was in Chennai itself and it was a joyous ride by itself.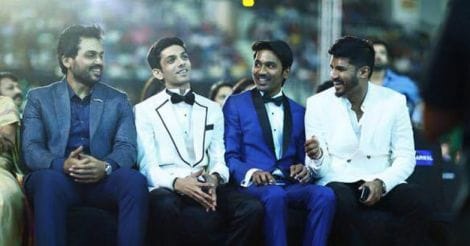 From left: Karthi, Anirudh, Dhanush and Vijay at an event. Photo: Facebook
Dhanush, the Maari
Dhanush is undoubtedly a superstar. Moreover, he is a very close friend. I have known him and seen him at various events, although we had not worked together. It was amazing to see him perform before the camera.
He's that rare, humble, grounded and modest – a talented actor who considers stardom nothing more than a little extra attention than the normal crowd. He is so down to earth that each time he sees me on the set, he would walk up to me and talk. And that definitely made me feel better.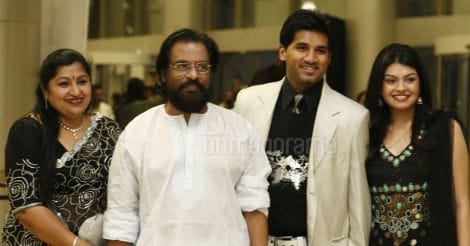 Vijay along with his family
The choice
My father has always been a pillar of support. When I told him about this venture, he gave me the freedom to choose what I want. Reminding me about my gift of singing, he said everything depends how well I manage my choices. Everyone in the family is happy for my decision.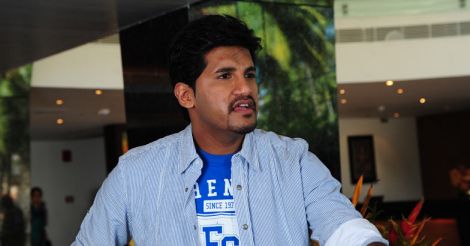 Vijay Yesudas in 2010 Malayalam film 'Avan' directed by Nandan Kavil
The offers
Soon after the trailer was released, I got a couple of offers from Kollywood and I have been listening to some scripts lately. I am waiting for the reviews and response for Maari, only then can I think about other projects.
The dream
For Maari, I am really grateful to Balaji. He took so much of care that my musical events never clashed with the shooting dates and for that, I used to brief him about my programmes a month in advance. Regarding the future endeavours, I don't know if I would be able to balance both the professions at the same time. All I can say is Maari was a dream come true.