Each conman has his own style of pulling off a con act—a statement to which even the cops agree. Well, Asif Ali has made the argument quite evident in his latest heist film Kohinoor.
When Mohanlal referred to the 2014 flick Mr Fraud as a film that belongs to a genre which is not familiar to the Malayalam viewers, little did he know that the likes of Sapthamashree Thaskaraha, Urumbukal Urangarilla and Kohinoor will follow suit soon enough.
Be it Tharadas from Athirathram or Sagar Alias Jacky from Irupatham Noottand, moviebuffs have loved watching conmen in action, and to put it right Kohinoor has been inspired by these 1980s flicks.
However, Kohinoor is not a lone wolf's hunt and we see about five conmen (six after the initial twist) who have their mind set on looting a textile shop (well, the shop does diamond exporting).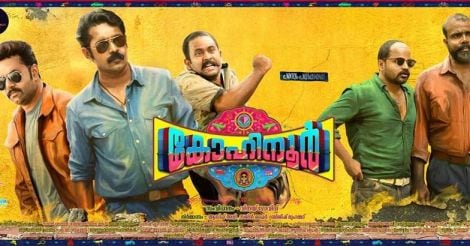 Poster of the movie
Opening in Mumbai on Feburary 29, 1988, the film travels to Kozhikode, then to Kochi and ends the mission on a Christmas Day in the small village of Cherupuzha.
Let me remind you that the events unfold during a time when props like security cameras, mobile phones and vacuum cleaners are not around.
Coming to the players in the game, Louis (Asif Ali) and Andikkunju (Aju Varghese) are two small-town thieves who are on the lookout for a jackpot, when they are drawn into a heist plotted by Haider (Indrajith) and his confidantes Nicholas (Chemban Vinod) and Freddy (Vinay Forrt).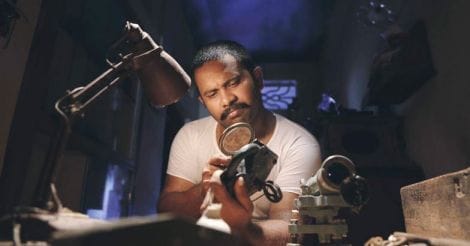 Aju Varghese in the movie
Asif Ali has put in one of his better performances in Kohinoor, and Louis' entry, inspired by Sagar Alias Jacky, is impressive. Aju Varghese is in his element as Andikkunju. The two share a good chemistry and repeat their go-to line "ithu nammukku toofan aakkam" before they embrace a job.
Vinay Forrt and Chemban Vinod are a perfect combo, but it is Indrajith who wins hearts with his strong screen presence and excellent dialogue delivery (special mention to a scene where Haider explains the three types of women to Nicholas).
Sudheer Karamana as Mamman and Riza Bava as Xavier have done justice to their roles. Aparna Vinod as Daisy manages to pull of the 80s look and Bhavana makes a cameo appearance in the Dum Dum Dum song.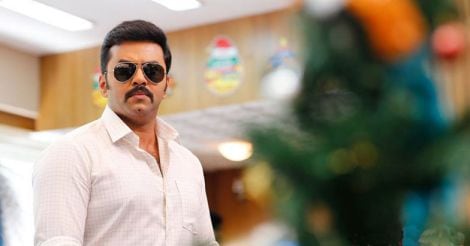 Indrajith as Haider
While director Vinay Govind's last flick, stoner comedy Kili Poyi, had a complicated non-linear narrative, Kohinoor delivers a twisted plot with a comedic angle to it.
While the first half fails to keep the viewers hooked, Arju Ben's editing and Salil Menon-Ranjeet Kamala Shankar's screenplay picks up pace after the break and wins plaudits by making quick, unexpected turns. Pradheesh M. Varma's cinematography also deserves a special mention.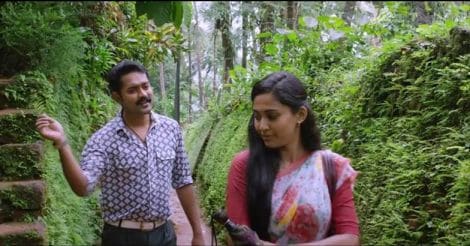 A still from the song 'Hemanthamen'
Composer Rahul Raj has taken a diversion from his usual melody path and has experimented to establish a vintage feel.
The movie will definitely be a sparkle in Asif Ali's career, being his maiden production venture. (Who knows, Louis might also become an iconic character like Tharadas and Sagar Alias Jacky one day)
Kohinoor is a fun-filled thriller and has all the elements of an entertainer, with a pinch of romance, friendship and wicked twists.
Rating: 2.75/5