When you buy a ticket for Alphonse Puthren's Premam, it just means that you are ready to enter a world where nothing but romance exists. Oops wait, is romance really the word? Strike that, it is more of wooing—nice and old fashioned—the budding first steps of a romance.
The year is 2000, and George (Nivin Pauly) is a 12th grade student. Love and romance for him is all about wooing. And he falls head over heels for Mary (Anupama Parmeshwaran) at the church. The movie then slowly traces his life through his adolescence, into his adulthood and his many love affairs.
Let's get real. Playing the lover boy and wooing girls may not be an easy task to carry on for 14 years. But Nivin does just that with elan. Be it the student of Class XII, the carefree college guy or the employed bachelor, Nivin Pauly fits the bill (The look might remind you of Dhanush in 3). We can see a transformation of Nivin from the chocolate boy to a tough guy, and the script allows for a smooth transition.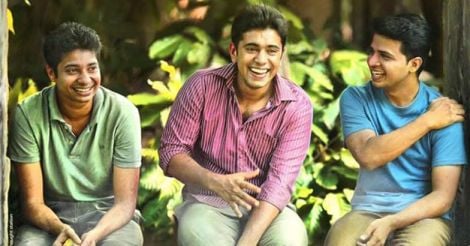 Nivin Pauly fits well with his role
The simple story is told with amazing visuals. It is humour at its best. Without any trailer or teaser, the film has its own uniqueness for its dialogues with special references to the heroine's 'curly hair' and 'pimples'.
With 17 fresh faces, Alphonse Puthren recreates the magic he made with Neram. Let's delve into some of the things that need special mention.
Juliet(s)
The biggest strategy that worked for the flick was keeping details about the leading ladies under wraps. Mary (Anupama Parmeshwaran), Malar (Sai Pallavi) and Celine (Madonna Sebastian) are the 'Juliets' for 'Romeo' George at three different stages. The arrival of ladies one after the other is predictable, yet you have to stay on till the end to know who becomes the love of his life.
Anupama fares well as a simple school girl who is stalked by not just one but a bunch of fellows in the town (as seen in the songs). Mary has all the boys swooning over her. Thanks to daddy dearest, she manages to keep her suitors at bay, time and again. Madonna too scores as a sweet little girl (yes, a little girl who is 8 year younger to George).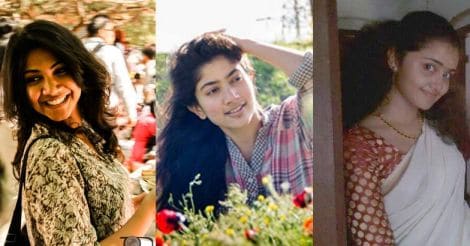 The three ladies in the movie- Madonna Sebastian, Sai Pallavi, and Anupama Parmeshwaran
But then, it is Sai Pallavi who creates more impact with her on screen presence. As the pretty teacher Malar who develops a soft corner for George, despite his unruliness, she is compelling. Alphonse is successful in giving a fresh feel, thanks to all the new actors. The leads are great together, and the supporting characters do a great job.
Neram effect
Like in Neram, we are presented with brightly-lit shots—there's texture, grit and mood in these frames. Anand C Chandran excels with the camera and Alphonse Puthren's editing is bang on. But if you go for the plot and storyline, you might ask yourself, is that it? Although the first half impresses, the later half meanders away making the movie just about good. The 'wow' factor is elusive.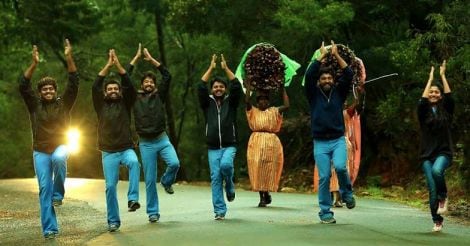 A still from the movie
Butterfly
Butterflies stand for love. Want to find out more? Go watch the movie. This is one story we are not going to tell you right now.
Scene contra
Both Aluva Puzha and Pathivayi Njan – topped the hit charts much before the release of the movie. Now it's the turn of Scene Contra; we need to see if it becomes another Pistah song. There are a few songs in there that will not bore you for sure, but they'll make you wonder if they were necessary additions to the narrative. Music compositions by Ragesh Murugeshan and Shabareesh Varma worked as a big plus for the flick. A special mention goes to Shabareesh, who sang and wrote the song and also acted as George's friend Shambu.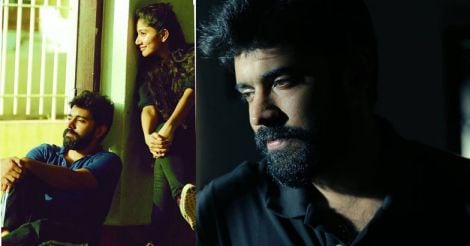 One can see a transformation of Nivin from chocolate boy to a tough guy
Watch out for
There are a couple of surprises in casting. A young filmmaker debuts as an actor and trust us, he is amazing in the role of Dancer D'cruz. Alphonse Puthren, the director, also makes a cameo. Vinay Forrt has the making of sensible comedian. We are at a loss as to why Renji Panicker and Maniyan Pillai were in the movie at all. The movie pays tributes to certain dialogues from classic Malayalam movies like Manichitrathazhu, Thoovanathumbikal and Namukku Parkkan Munthiri Thoppukal, but what makes it interesting is that they sync well with situations (Even Fahadh and Nazriya are not left alone).
In the end, it would have been fine if the 2 hour 45 minutes storyline prompted the viewer to feel the beauty of love, but unfortunately it does not.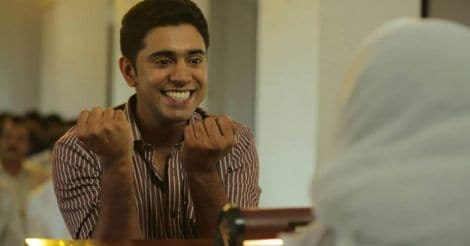 A still from the song 'Aluva Puzha'
But the director has rightly kept his word of expecting nothing big and aptly sticks with the tagline 'The second film in the history of world cinema with nothing fresh'.
If you are not looking for wisdom and rationale in a light-hearted entertainer, we are sure you will savour this rom-com carnival.
P.S.: What is Premam (love) for you?
Onmanorama Rating: 3/5