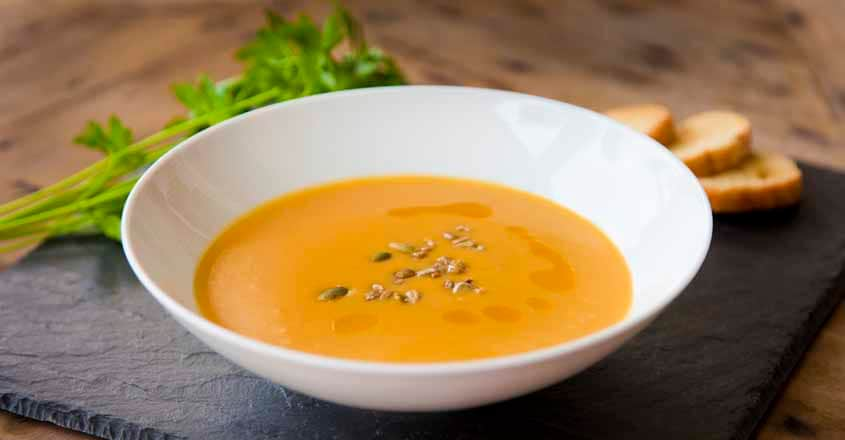 The yellowish orange hue of it lures you to try it. And once you do, you can't stop. A bowl of it with a piece of pot bread standing in it is nothing less than picturesque. Give the pot bread a lavish dip into this orange pool and taste it. If you haven't found any excitement in pumpkins so far, you might change your mind.

The best combination for the soup is bread crumbs or pot bread.
Here is an easier version of the pumpkin soup recipe for 6 people.