Steaming hot chicken soups are the perfect food to enjoy while watching the cool rain showers. Besides making you feel relaxed and warm, these soups are incredibly nutritious as well. Chef Aswini Geetha Gopalakrishnan introduces the delicious Thai chicken soup or Tom kha kai, which has the goodness of galangal or Thai ginger in it. Lemon grass and kafir lime leaves give incredible aroma and flavour to the soup.
Mushrooms and leaves
Lots of healthy ingredients like mushrooms and leaves are used in the Thai chicken soup. Shimeji mushrooms and button mushrooms could be added in this dish. The kafir lime leaves which are extremely fragrant should be used only after removing its vein in the centre. Lightly bash the lemon grass stem to extract maximum flavour. Similarly, coriander stems too are lightly crushed before adding into the soup for flavour. However, it must be noted that only the stem and not the leaves of coriander are added in it.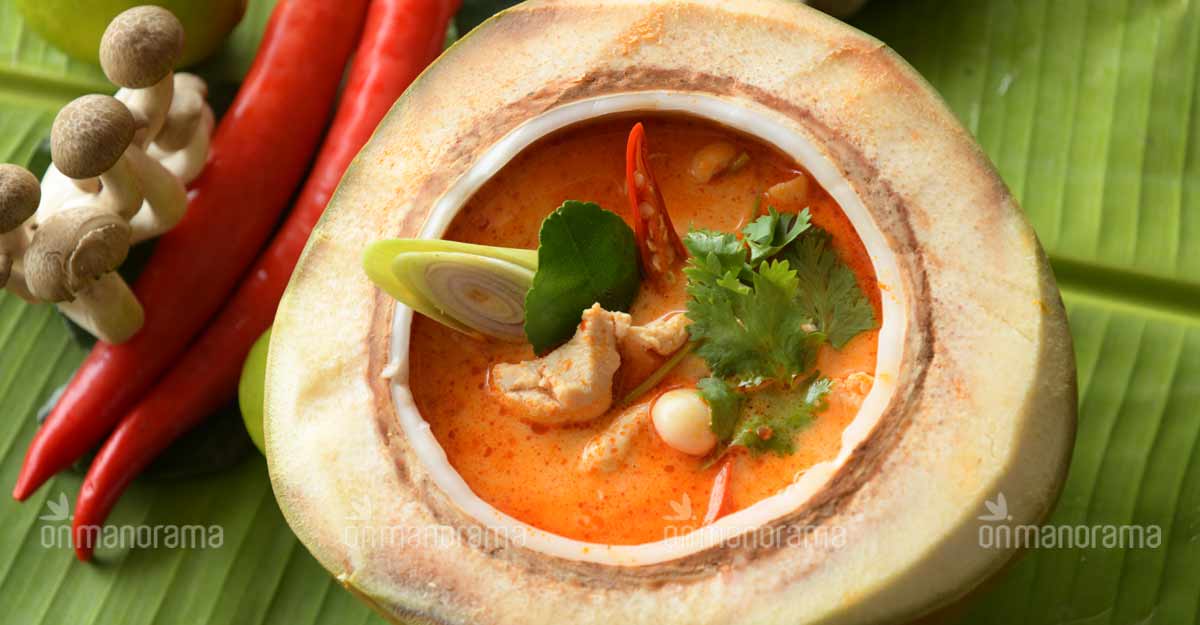 Check out the easy recipe of fragrant, flavoursome and delicious Thai chicken soup.