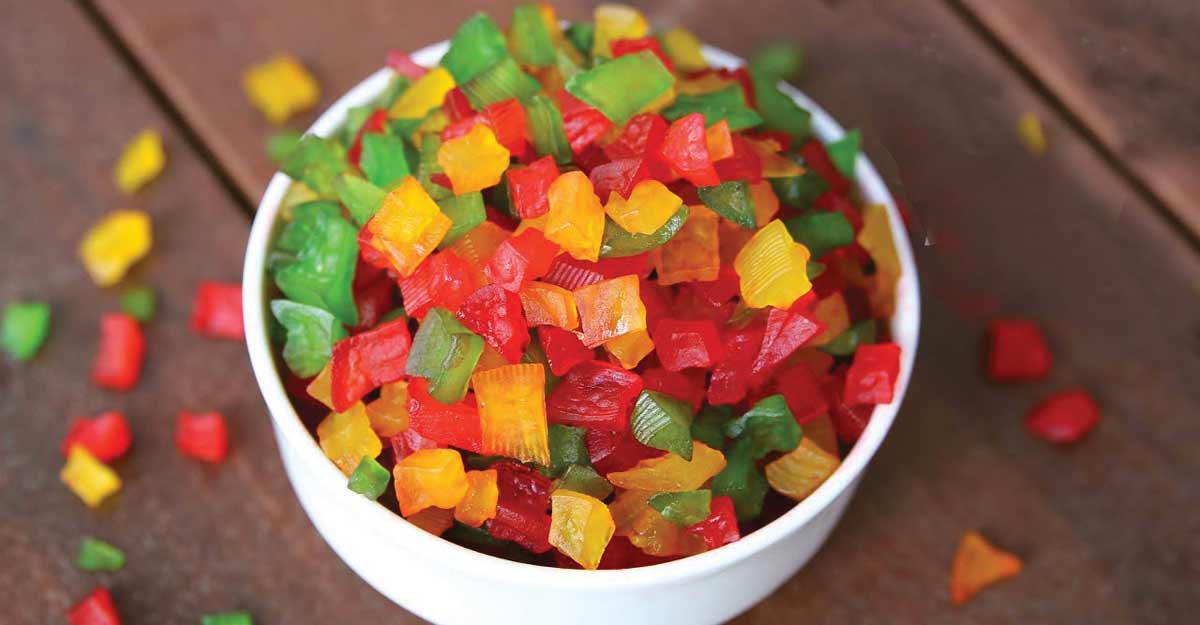 Tiny cubes of tutti fruity add taste, texture and a splash of colour to the desserts, cakes and breads. However, not many know that the tutti fruity can actually increase the shelf life of a food item. It has been more than century since these little cubes of dried fruits, that are cooked in sugar syrup and given attractive colours and smell, have found a major place on our dining tables. These are often referred to as the tiny stars of the culinary world.
Tutti fruity is not just a fancy name given to a colourful food item; it is however born from an Italian word that means 'all fruits'. These had been mentioned even in some of the English cook books, published around 150 years ago. Some documents state that the tutti fruity was sold in 1888 in the stores in New York. It could be seen in some of the hotel menus of the 1900's.
In the western countries, sweet fruits like cherries, raisins, pineapples and dates are used to make tutti fruity. They are used in different food items in different countries. In the Netherlands and Belgium, tutti fruity is eaten as a dessert. Meanwhile, the Americans soak them in brandy.
In India, tutti fruity is mostly made using papaya. Unripe papaya is cut into tiny cubes and cooked in sugar syrup to make tutti fruity here. Artificial colours too are added to give it their iconic colours. They are added in cakes, ice creams, bread and falooda for taste and smell. Tutti fruity is a common topping that is added in desserts. Interestingly, tutti fruity has the nutritional benefits of dried fruits.
Check out how you could make tutti fruity easily at home: