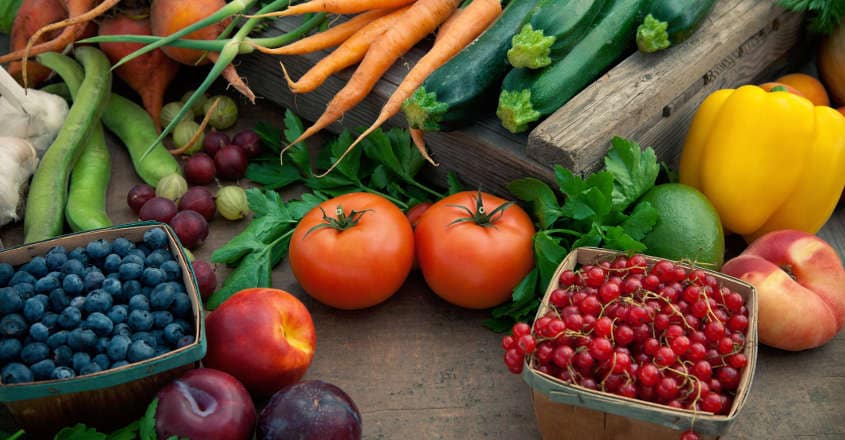 Obesity is a potent risk factor for the development of lifestyle diseases like diabetes, cholesterol and hypertension. These conditions are the most common causes of chronic kidney disease (CKD). In the worst scenario of getting diagnosed with damaged kidneys, the smartest move you can make is to alter your diet to make it kidney-friendly.

This will also mean that you will have launched an active fight against conditions like obesity, high blood sugar levels or high blood pressure – all of which have a direct impact on the working of the kidney. So here are a few tips to get started with a change in your meal plan.
Nutrition in the right amount is key to leading a healthy life. An overdose of nutrition is almost as dangerous as undernourishment. It is important to develop healthy eating from a young age.
But then, it's never too late to tweak you diet into a more healthy and wholesome one. Getting diagnosed with damaged kidneys, diabetes or hypertension may well be a step towards eating healthy.
Fatty foods, spicy masala, fermented and sour foods are best avoided if your kidneys are already taxed. It is highly recommended to quit smoking and drinking. Any kind of medicines with steroids should be taken only if advised by your doctor.
The list of foods to be avoided include most bakery products, foods that contain soda powder, canned foods, processed foods, fried snacks, papads, popcorn, biscuits, soft drinks and dried fish.
Cut down on proteins
To begin with, cut down on proteins. Typically, excess protein is broken down by the body into a waste product called urea, which is excreted by the kidneys. Decreasing protein intake can take this workload off your kidneys, if they are already damaged. The essential proteins required for the body can be had from foods like vegetables, beans, fruits, nuts and seeds, taken in adequate quantity.
A word of caution must be added here about the intake of protein rich foods in general. The common misconception is that only those with health conditions need to cut down on proteins. The general practice in most households is to stuff children with protein-rich foods in the assumption that it is good for them. But as a healthy food habit, excess of protein should be avoided in the diet of children and adults alike.
Go slow on salt
Excess salt in the body is one of the main causes for kidney diseases. Kerala has a notoriously high intake of salt with everyday usage shooting upwards of 12 gm as against the recommended dosage of 6 gm per day. Pickles, brines, salty and fried snacks, junk foods like burger, shawarma, chicken nuggets, etc are foods that pump salt into your body. A bite of beef shawarma has 468ml of salt, burger has 970 ml, spicy chicken wrap has 2173 ml and 4 chicken nuggets will supply you with 320 ml of salt.
If your kidneys are not working properly, avoid these foods so that you take the load off them. On the other hand, if your kidneys are healthy right now, avoid these foods as much as you can to keep kidney diseases at bay. The statistics of 20-somethings in India afflicted with diabetes, heart problems and other lifestyle diseases are appalling, but not to forget that we are letting our younger generation gorges on junk foods like never before.
Regulate the intake of potassium
Getting the right of potassium is a tricky business. Too much and too little of it can both cause problems in the body. The functioning of the heart and muscles can be affected if your body is low on its potassium reserves. Almost all foods contain potassium in varying degrees, so you can regulate the intake by adjusting your diet.
Low potassium foods:
Lettuce, beetroot, snake gourd, cucumber, raw mango, broad beans, bottle gourd, chayote (chowchow), apple, papaya, pineapple, pear, strawberry
Foods with moderate potassium content:
Cabbage, carrot, shallots, radish, bitter gourd, ladies finger, pumpkin and cauliflower. People with damaged kidneys should use these vegetables after boiling them in water and draining the water off.
High potassium foods:
Amaranth (cheera), coriander leaves, moringa leaves, palak, potato, sweet potato, yam, tapioca, drumstick, orange, banana (small and big), tomato, melon, nuts, chocolate, jaggery, red meat, milk, curd, egg, cocoa, horlicks, ketchup
Limit the phosphorous intake
Phosphorous intake can be reduced by limiting foods such as milk, cheese, nuts, pulses and peas.
Two kidney-friendly recipes
Sago/chovvari porridge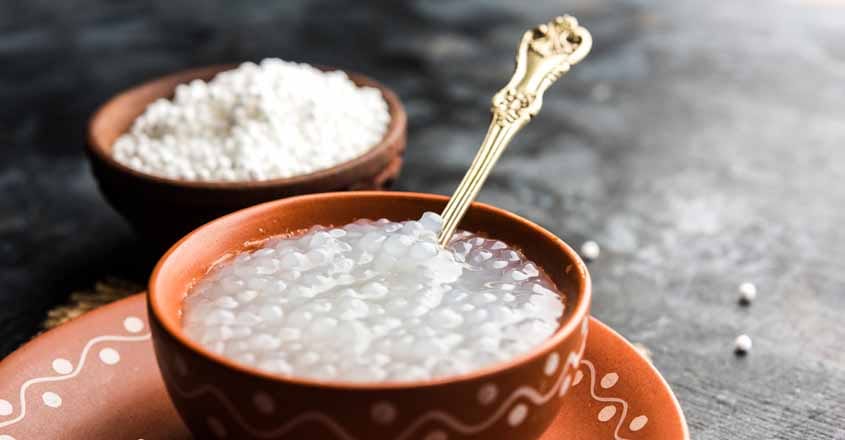 Ingredients
½ cup sago
½ tbsp/1 cup skimmed milk powder/low fat milk
2 cups water
Sugar as required
Preparation
Add water to sago and place on medium heat while stirring
Stir the milk powder in a little bit of warm water and add to the boiling mixture
Skimmed/low fat milk can also be used
Stir till it all blends well without becoming too thick
Add sugar or salt to taste
Poached eggs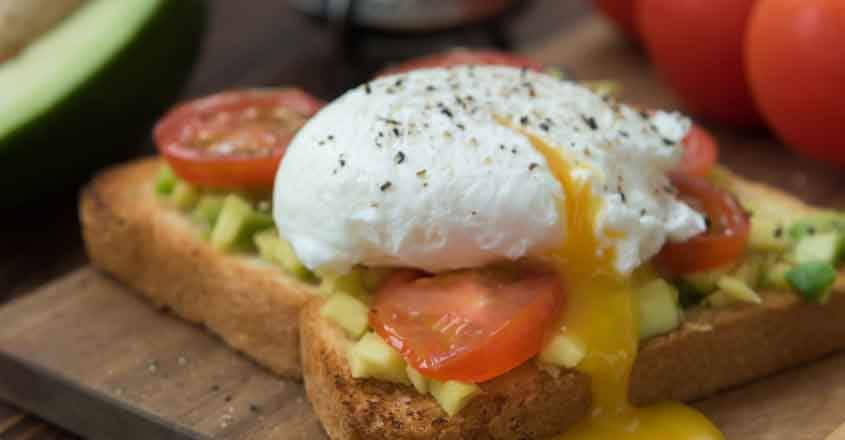 Ingredients
1 egg
1 cup water
Preparation
Boil the water in a pan
Crack an egg in the middle without breaking the yolk and empty it carefully into the boiling water
Let it cook for 2 minutes
Lift the cooked egg out of the water with a slotted spoon