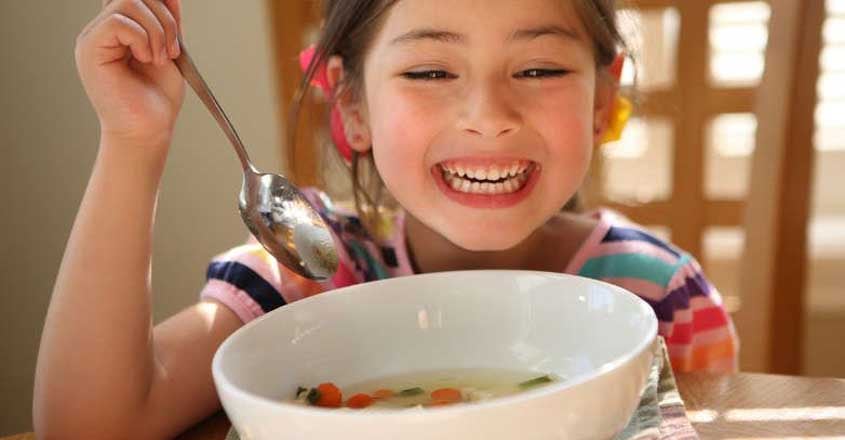 Diet plays one of the most significant roles in keeping children healthy, happy, and active. However, many parents and caretakers are still unaware of the kind of foods that need to be included in kids' diet. The child rights commission in Kerala has already issued an order that food safety clubs should be formed in the schools. The commission, in its order, has clearly stated that junk food should not be sold at the school canteens. However, many schools still haven't executed it effectively. Children should be trained to eat nutritious and well-balanced food.

Food rich in proteins and other essential nutrients give the kids, the energy required to take on the day on an active and energetic note. It shouldn't be forgotten that good food grants positive thoughts as well. So what should be the ideal diet for your kids? Dr B Padmakumar, professor of medicine at the Medical College, Alappuzha gives an idea about what should go into the children's diet.
Not well-balanced
Reports say that around 38 per cent of school children in Kerala suffer from severe malnutrition which affects their growth and development. It is said that more than 70 per cent of kids are anaemic which may lead to other serious health conditions as well.
Most children choose to skip breakfast due to lack of time as they rush to get ready for school in the morning. The lunch would mainly comprise of some unhealthy snacks. The kids love to snack on bakery food like oily snacks or fried chips or crispies when they reach home in the evening after school. Fast food loaded with dangerous additives and colourants would be their favourite dinner. The menu of the average urban school-going kid would be complete with the weekend 'eat outs' that involve lots of food which contain many harmful preservatives.
Ideal diet
Breakfast should never be avoided and it should provide 40-45% of the nutrients required for the body to perform a day's functions effortlessly. Dishes like idli, dosa, idiyappama and puttu are some of the healthy breakfast options. Bengal gram or green gram curries would add extra nutrition to these dishes. Drinking a glass of warm milk too would be ideal.
For lunch, rice or chappati could be eaten with fish, egg, pulses and meat in moderate portion. Green leafy vegetables which are store houses of iron should strictly be included for lunch. Healthy options like flattened rice, big bananas and local snacks like ada (steamed rice patties with coconut-jaggery filling) are excellent evening snacks. Bakery foods, which contain colourants and other harmful substances, should be totally avoided. Rice or chappatis with healthy curries and fresh salads could be eaten for dinner. Make sure that your kids eat at least 2 or 3 varieties of fruits every day. Drinking 5-6 glasses of water would keep them well hydrated.
Girls should be given foods which are rich in iron content. Leafy vegetables, dates, and grapes which contain iron should be included in their diet. Red meat like beef should only be eaten in small portions or amounts. Too much consumption of red meat may result in the rapid growth of the body as it may stimulate growth hormones.
What to avoid
Fried and oily food, though incredibly tasty, would only do harm to the body. Junk food, ice cream, chocolates, colas and soda should be totally avoided from your kids' diet. Lunch or snacks shouldn't be packed in plastic tiffin boxes or water bottles. When hot food is packed in plastic lunch boxes, the toxins in plastic may get mixed up with the food. This would cause severe health issues or diseases like cancer.