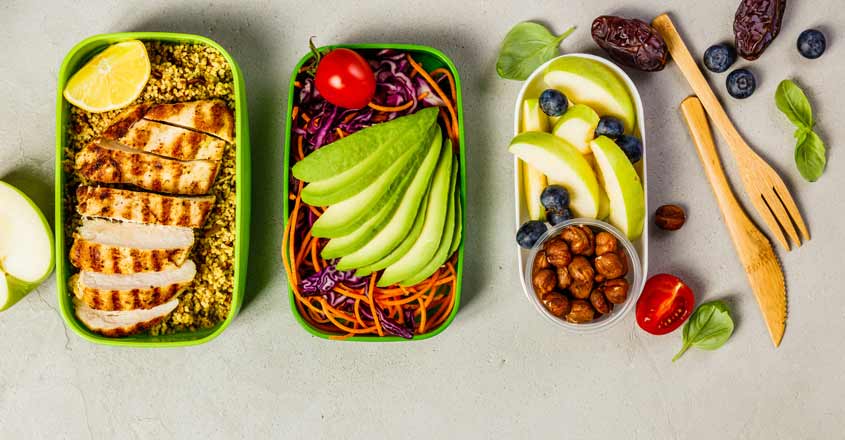 Mothers often worry whether their children get enough nutrients that are required for their healthy growth. They try hard to make the kids' lunchboxes as healthy and unique as possible. Nutrition experts say that growing children should be given food that is rich in protein. A food item that contains protein should be included in every meal. Milk, eggs, meat, nuts and lentils are store houses of protein. One of these should be included in every meal that is prepared for the children.
Calcium is essential for the healthy growth and maintenance of teeth and bones. The human body is able to easily absorb the calcium contained in milk. So make sure that your child drinks at least a glass of milk every day. Delicious shakes made with milk or milk mixed with nuts is healthy alternatives for those who don't like to drink milk. Curd and butter milk too contain calcium and hence could be included in the daily diet.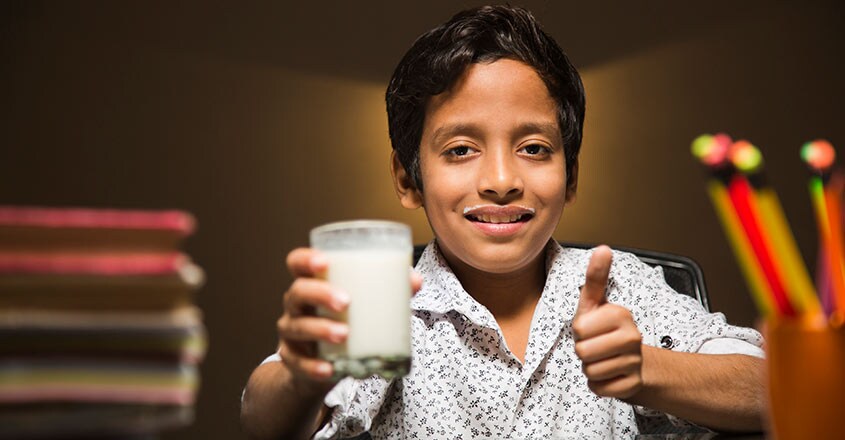 Children between the ages of 13-15 require high amount of iron. They should be given a leafy vegetable at least once in a day. Fish, meat, eggs and dishes cooked with jaggery contain iron in it. Ada (steamed rice packes) with jaggery filling and millet porridge with jaggery in it are excellent tea time snacks for children.
It is the lunch which supplies one third of the nutrients that are required in a day. Leftovers from the breakfast shouldn't be packed for lunch too. Make sure that the lunchbox has significant portion of lentils in it. Curd eases the digestive process. Curries or dishes which are watery should be separately packed as the rice may absorb the water and turn soggy. The kid may lose interest to eat if the rice and the usual curries are packed to school every day. Vegetable pulao and chapathis stuffed with vegetables or potatoes too could be packed for lunch. Fast food like noodles should be avoided. In case you are packing noodles for lunch, try to make it nutritious by adding lots of vegetables or eggs. Bread and jam are not healthy or filling dishes that could be had for lunch. Curd saadam is a refreshing dish that could be packed for children who follow vegetarian diet.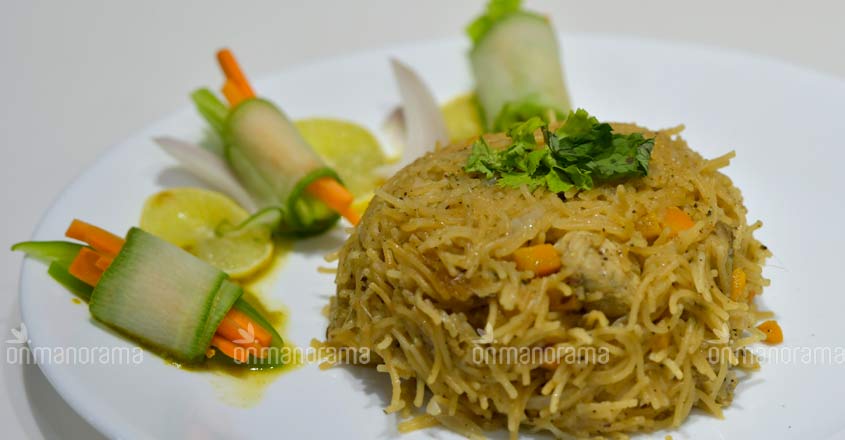 Breakfast dishes made with fermented batter are healthy and easily digestible as well. A fruit too could be included in the breakfast. Oats and corn flakes are not ideal breakfast dishes for children. Parents or care takers should try to feed the children before they become busy getting ready for school. Rushing through the breakfast would make them lose their appetite. Healthy snacks could be packed for small children to eat during the recess at 11 am. They may be impatient to eat rice by mixing lots of curries. So, boiled vegetables mixed with rice and curd, could be packed for lunch for them. Do not pack chocolates or pastries as snacks for school.
Children would be hungry when they return home after a hectic and active day at school. A cup of refreshing tea and healthy snacks would be enough to satisfy their hunger and make them energetic. Oats porridge, flattened rice, millet porridge, uthappam and masala dosa too could be given with the evening tea.
Not just malnutrition but overeating too may cause serious health issues in children. Junk food and crispies which are store houses of fat could be harmful for your kids. Try to limit consuming food from outside and eat more home cooked meals which are healthy and delicious. Similarly deep fried food, chocolates and soft drinks too should be avoided. Fresh fruits juices are refreshing and contain vitamins and other essential minerals.