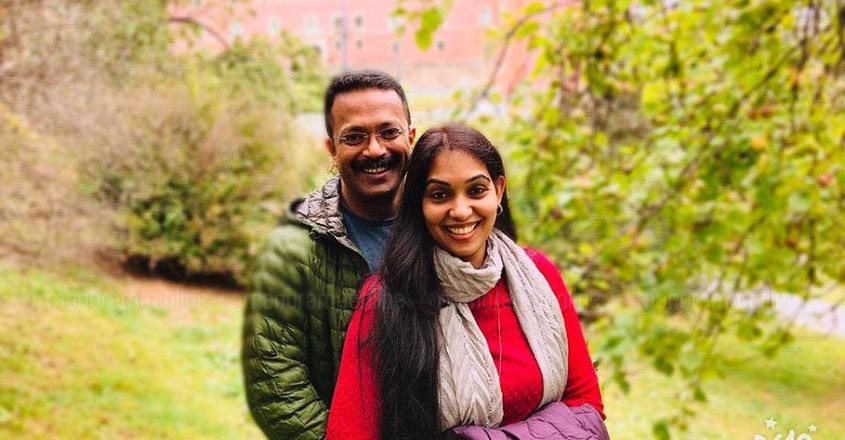 Many of you might not have heard about Praveena. But, millions of social media users are familiar with the super hit YouTube channel Veena's Curry World, which helps them serve mouth watering delicacies for their loved ones. Veena has charmed the hearts of hardcore foodies with her simple presentation style and unique recipes of local delicacies. Her YouTube channel, Veena's Curry World, has garnered a whopping 1 million subscribers, making her the first Keralite female vlogger to achieve this incredible feat. However, it took this Thrissur native four years of sheer perseverance and hard work to finally make it big on the social media platform. "You should keep pursuing what you are passionate about; that too without expecting anything in return," says Veena with her quintessential smile. Veena, in a candid chat, talks about her experiences, inspirations and passion for cooking.
Veena admits she had hardly won a prize for any arts competitions, in her school, as a kid. She often wondered whether she is someone who is born without any skill or talent at all. However, Veena's perception about herself changed amazingly after she found her passion in the culinary arts. "YouTube honours you with a silver play button when you have 1 lakh subscribers. I am someone who had never won any awards or prizes at school and college. Now, I have been awarded with the prestigious golden play button. I was overwhelmed with joy and couldn't control my tears. The golden play button is awarded for those who cross a million subscribers," explains Veena.
It was in 2006 that Veena relocated to Dubai with her husband Jan. She didn't have many friends there and was often bored sitting at home. Veena, then, began trying out different recipes and slowly gained confidence in her cooking abilities. Impressed by her amazing culinary skills and the delicious dishes that she lovingly plated for him, Jan suggested starting a food blog.
Veena loved serving mouth watering food for her guests and was greatly inspired by their words of appreciation.
In 2008, Veena started a food blog which soon got noticed. Though many of her readers kept suggesting her to do cooking videos, Veena was reluctant to appear in front of the camera. Finally, after countless trial runs, she uploaded her first video in 2015. She proceeded slowly yet steadily by rectifying her mistakes. Jan had prompted Veena to work on the videos on her own as he is busy with his own professional responsibilities. So, Veena soon learned the nuances of operating a video camera and editing as well. Jan was particular that his wife shouldn't depend on anyone else to make her endeavour work smoothly. Veena, however, admits that it was a bit hard for her to learn photography and editing.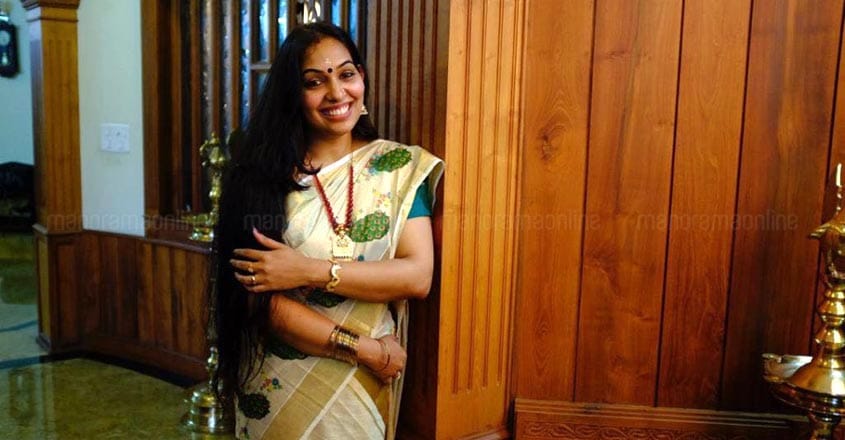 "The food vlog Wah Chef on YouTube had significantly inspired me. I am really fond of Chef Vikas Khanna's unique recipes and his pleasing personality as well. Similarly, young chef Yaman Agarwal of CookingShooking too has excited me. I have worked out hundreds of recipes at my home. I used to indulge in minor cooking experiments while studying in the engineering college. I passed my degree in electronics and communication engineering from a college in Dindigul, Tamil Nadu. However, I didn't make it my profession. Even then, I had dreamed about a career in food as I have always been passionate about cooking. Now, it has become a good means of earning. After my husband has gone for work and the kids to the school, I would spend up to four hours for filming my videos," reveals the culinary expert.
Semolina kichdi
Veena began her cooking spree by preparing a delicious semolina kichdi which she served to her parents. Her father loved the dish and encouraged to continue her cooking experiments. "My mother was an excellent cook. During the exam season, she would make small balls of rice and feed me while I study. She would, in the meanwhile, ask me questions as well (Veena's mother was a teacher). I can never forget the taste of those rice balls as they were the most delicious meals. That special taste would remain with me forever, even if I have myriad dishes from any corner of the world," says Veena.
4 videos a week
Veena regularly uploads four videos a week for her viewers and subscribers. Unless she is ill or is busy helping her kids with their exams, Veena would prepare and 'serve' four amazing dishes for her followers on the virtual world.
Now what?
"I wish to continue like this, gaining everyone's love and cooperation. I didn't do this hoping that I would have 1 million subscribers. I just did what I love, with so much passion," notes the vlogger.
Secret of success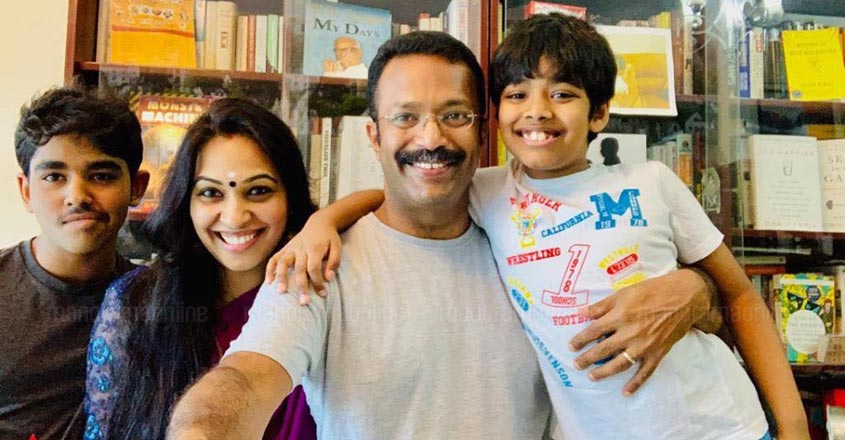 "Some of my friends who had begun doing such videos did regular uploads in the beginning. However, they would slowly lag and then stop. You cannot be lazy while doing it. Do not discontinue just because you don't get as many views. Do whatever you like, joyfully, without worrying too much about the money. It would definitely yield results," Veena signs off.
Veena is a native of the Perinjanam village in Thrissur. She is currently settled with her family in Dubai. Her husband Jan Joshi is a business analyst manager at Emirates. The couple has two sons, Avneeth, a class ten student and Ayush who studies in standard four.