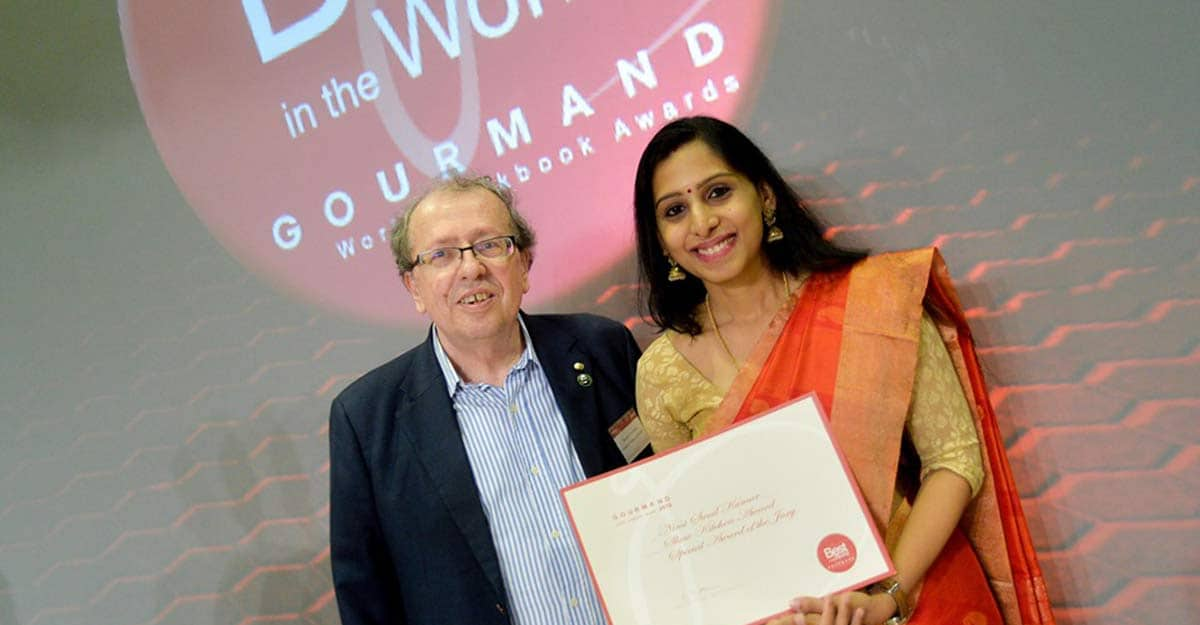 Kochi: Culinary expert Nimi Sunil Kumar has bagged the prestigious Gourmand International Best Show Kitchen Award. The award was presented at the Gourmand Cook Book awards ceremony held on July 3 and 4 in Macau. "I had participated in the Village international de la gastronomie held at the foot of the Eifel tower in Paris, as part of UNESCO's global summit. Twenty five eminent chefs from around the world were chosen for the event. I got the opportunity to serve authentic Kerala dishes there. It won me the best show kitchen award," said Nimi excitedly.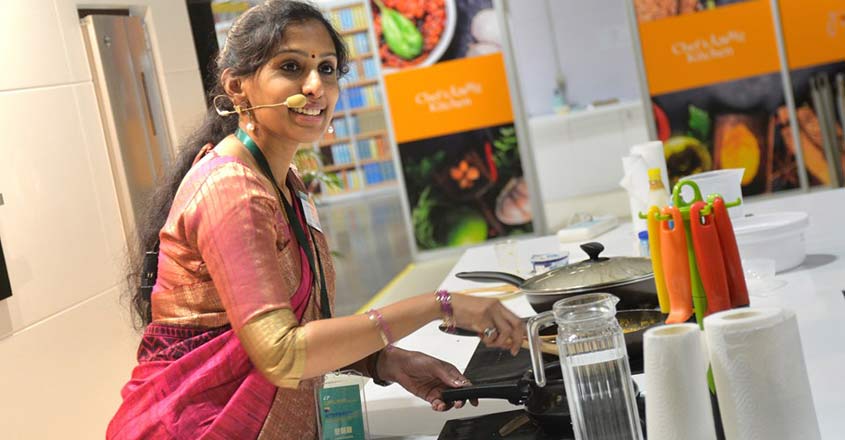 Nimi had cooked a mini version of the delicious Kerala sadya (traditional feast) and had served dishes like thoran (stir fry), sambar, beetroot pachadi and milk payasam (dessert) as well. The participants had to cook the dishes in just 45 – 50 minutes. Nimi had also found a place among the 12 chefs selected to the chef's kitchen as part of the Macau international book festival. She even presented a fusion food show along with the World Food Program team from Armenia. Nimi says she wishes to promote the unique and authentic dishes of Kerala.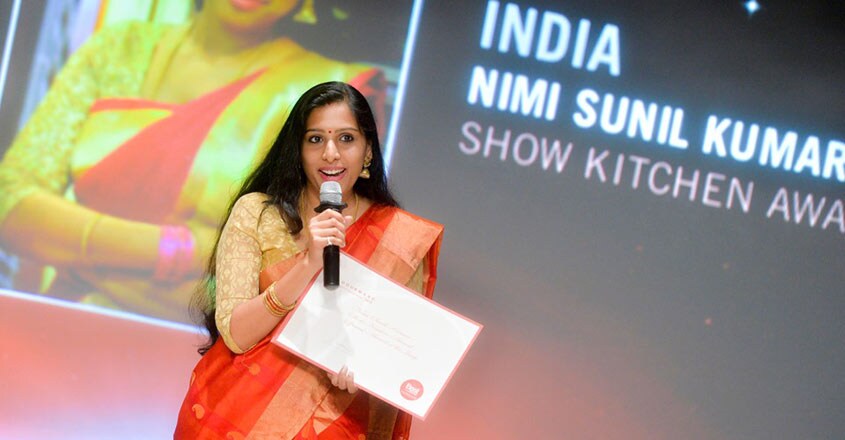 Nimi, a native of Poonkunnam in Thrissur is a dietician at the Munnar Tata School. Her cook book 'Four o clock Temptations of Kerala' had earlier won the Gourmand World Cook Book Award. She had extensively traced the culinary history of the famous tea time snacks of the state and the book features the recipes of it as well. Nimi, who often conducts cooking classes for foreigners in Munnar, is a well known food blogger and photographer.