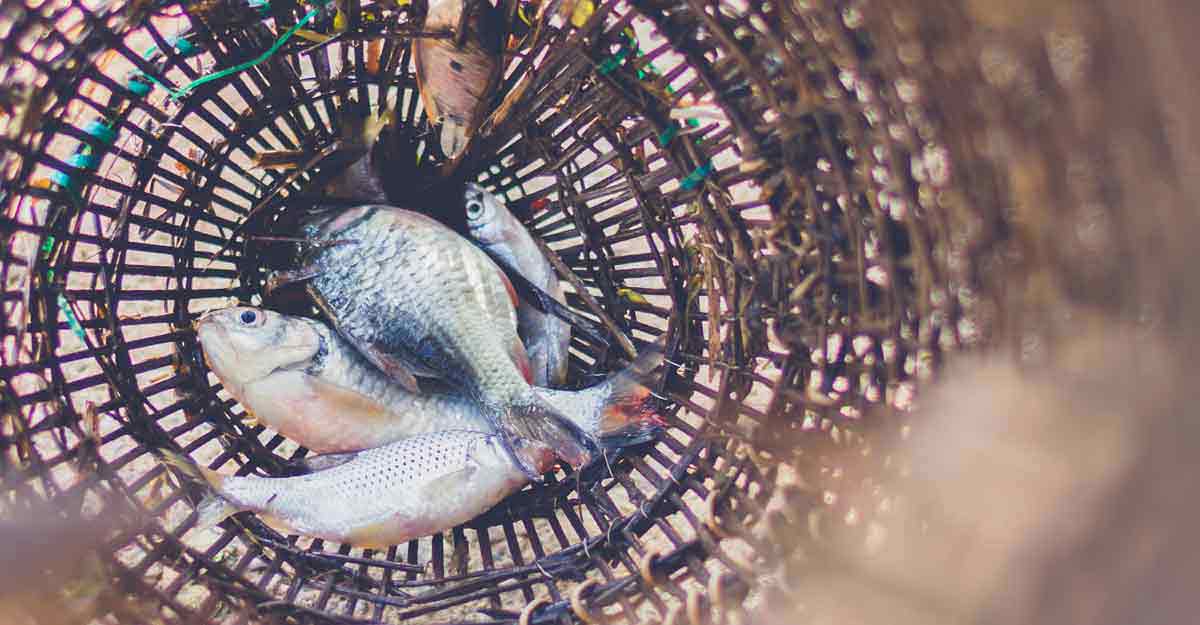 'Njattuvela' is the season when the lush green fields and the parched earth rejoice as it gets drenched in the mesmerizing rain showers. However, the rains in the woods are unbelievably beautiful and refreshingly cool. The tribal people, who alter their lifestyles, realizing the changes that happen in nature, love the monsoon as well.
The rainy season is when the tribal people set out to fish in the rivers. Most of them possess the incredible skill of catching fish using their bare hands.
The 'vettakurumar' community calls catching fish with hands 'keeyodu pullei'. When it rains heavily, some species of fishes swim from the rivers to the lakes and small rivulets. They lay eggs and then hide among the grass under water. The tribal people, after spotting the fish, would slowly approach it and then grab the fish inside the palms, in one swift move.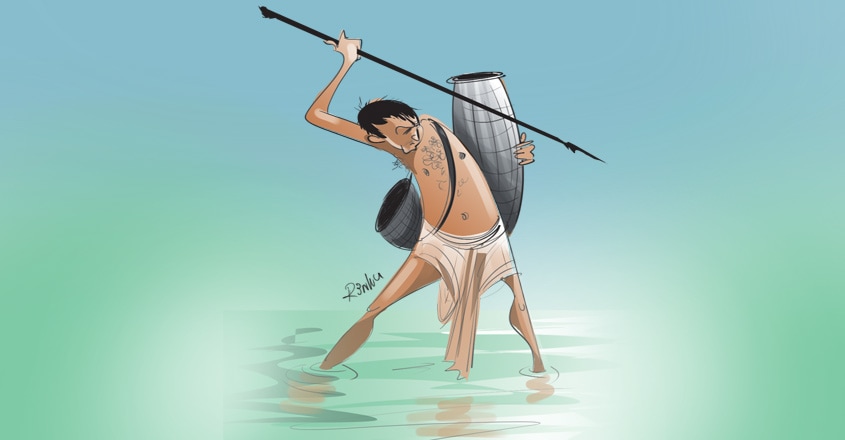 The 'mullukurumar' are known for catching fishes that hide between the hard rocks. This technique of catching fish from beneath the rocks is called 'kelu ponthichu pidikkal'. Crabs and njoonji fish are caught by signing 'ajjikku njoonji…ajjikku njoonji', in their unique rhythm.
The tribal people use 'meen koodu' or fishing traps to catch fishes from the rivers and lakes during the monsoon. The 'paniya' tribes call this fishing trap or cage 'kudumbe'. Meanwhile, it is called 'kadmbe' by the 'vettakurumar'. These cages which look like elongated baskets are mostly made with bamboo and swimming plant.
The cages or traps are placed against the strong currents in the rivers to catch fish. There is no way for the fishes which get trapped inside to escape and often ends up as a delicious curry.