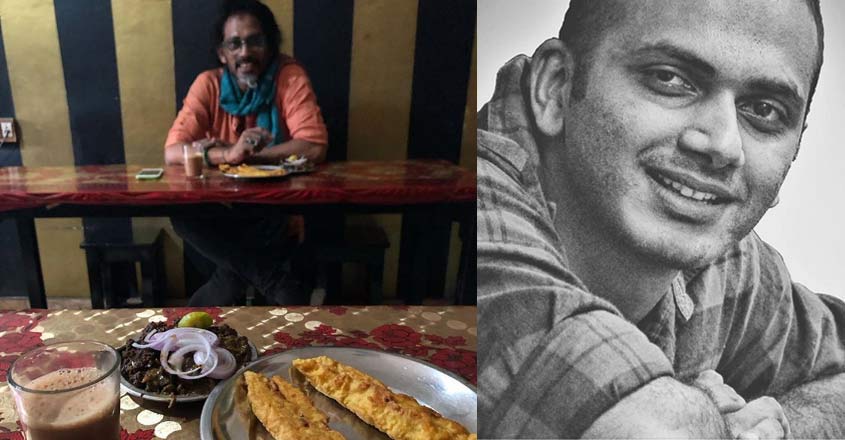 Beef is a secular dish in Kerala. And any Malayali would say 'super beef' having a plateful of this astonishingly delicious dish. Unlike other states in India, Kerala always had a love affair with beef keeping away their political interests.
Another greatest love that Kerala has is with the pazhampori (banana fritters). Most of them used to have pazhampori with chai but the best combination to have it is with its 'best friend' beef fry. And this has become popular in the past few years- pazhampori and beef fry. People from other states find this combination intriguing and even unusual.
Beef, diced with coconut and cooked with the right amount of spices topped with onions will give the beef fry its ultimate kick. Batter-fried bananas with crispy exterior and a soft and sweet filling makes a perfect pazhamapori. And when it is served together, one can relish the unique union of sweet yet spicy flavours.
A recent picture shared by writer-director Muhsin Parari has now gone viral for this single reason- all for the love for the combination of pazhampori and beef fry. The picture captioned 'Ponnai' also shows singer-composer Shahabaz Aman with a plate full of pazhampori along with a plate of beef fry.
This tasty dish was relished by them at the famous hotel Chitra in Ponnani. Apart from their beef fry and pazhampori, pathiri and chicken also have a lot of takers.
So, how about a visit to this shop during a visit to Ponnani to try this succulent dish?