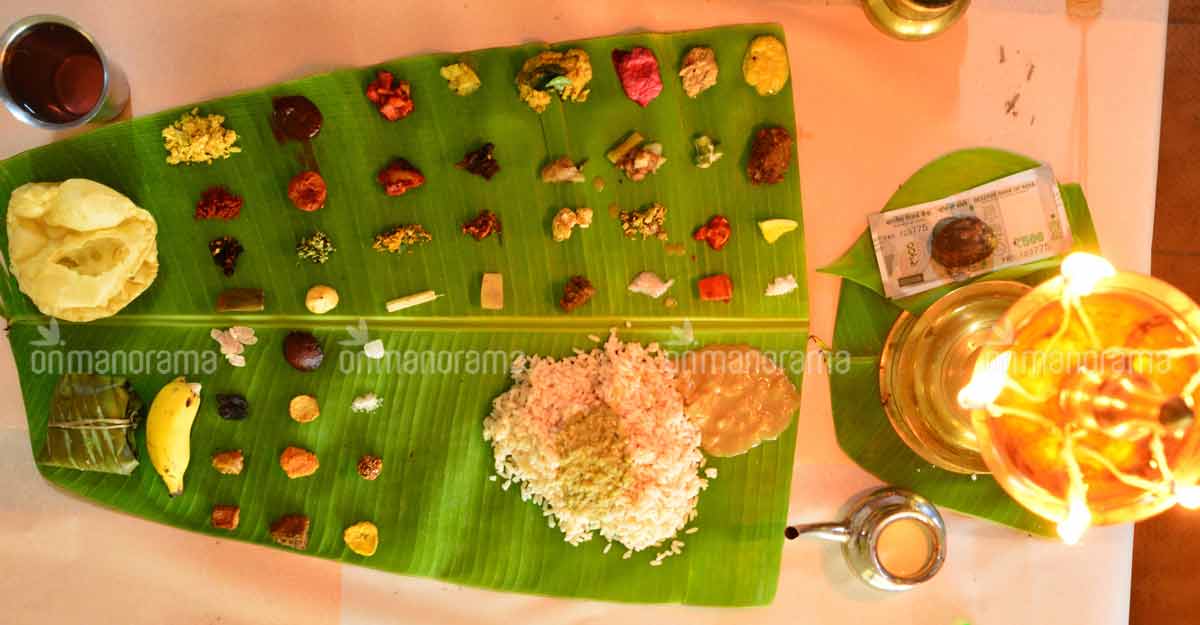 Preparations for the renowned Uthruttathy water festival (boat race) in the Pamba River to be held at Aranmula on September 15 are underway. Meanwhile, the Aranmula 'vallasadya', the traditional feast with a whopping 64 dishes, will be served till October 6 this year. An interesting aspect of the vallasadya is the guests demanding various dishes poetically in the 'vanchipattu' (songs of boatmen) style.
The venues of the feast are the dining area (oottupura) of the ancient Aranmula Parthasarathy Temple and nearby halls. With the vallasadya season coming alive, all the 52 villages (karas) in Aranmula have become active.
The deity at the Aranmula Temple is Sri Krishna, who was charioteer to Arjuna. The water festival and boat race mark the idol installation day at the temple.
The vallasadya, which is considered dear to Lord Krishna, is offered by devotees for health, prosperity, begetting children, recovery from illness and other wishes. The feast is served to everyone who arrives at the temple on snake boats (palliyodams or chundan vallams). According to the myth surrounding the temple, one oarsman among the hundreds who reach the temple is Lord Himself. However, as the divine person cannot be identified, all the guests reaching the venue on snake boats are served a sumptuous feast.
The arrangements for the feast are done by the Travancore Devaswom Board and the Palliyoda Seva Sangham. Every day, around 15 vallasadya offerings are made at the temple. Over 500 people conduct this ritual every year. The price of a vallasadya is Rs 65,000 and 250 people will be served the feast. The only condition for offering the ritual is that the participation of at least one 'kara' should be ensured.
All the guests arriving in the snake boats for the feast are given a traditional welcome with customs such as 'thalapoli' and music. On this occasion, Kuchelavritham vanchipattu is sung. This song celebrates the arrival of Kuchela at Dwaraka, where his childhood friend Krishna lives.
The guests pray at the temple, circumambulate the shrine accompanied by traditional instrumental music and also sing vanchipattu at the temple flagstaff before relishing the feast.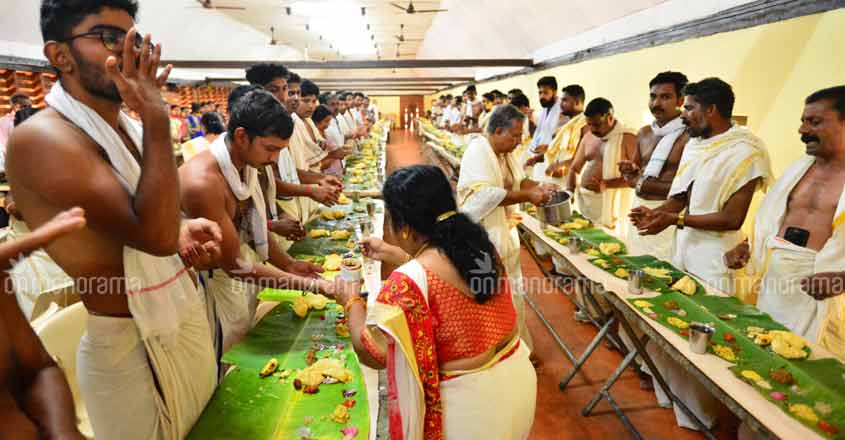 During the feast, each item is demanded by songs and the chefs would be ready to serve. Interestingly, there is a peculiar method of serving each dish on the banana leaf.
Meanwhile, the boat race (vallamkali) is celebrated at Aranmula on Uthruttathy day in the Malayalam month of Chingam, which is considered to be Arjuna's birthday. All 52 'palliyodams' belonging to the equal number of villages close to Aranmula situated in Pathanamthitta and Alappuzha districts take part in the race.
The vallamkali is believed to enjoy a 700-year-old tradition and the rules are different from other traditional boat races. In other boat events in Kerala, winners are decided on speed. However, at Aranmula, other factors decided the winner. In fact, five criteria are considered, including the attire of the oarsmen, songs, decorations, style of rowing and discipline.