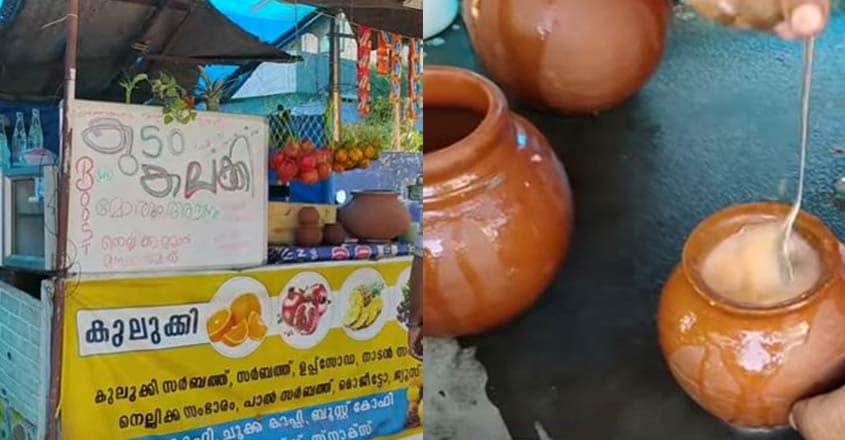 Food business has become one of the rapidly growing businesses in Kochi with lots of restaurants and hotels cropping up at many prime spots. Though the number of hotels have gone up, these new places won't find a foothold unless they bring in a uniqueness in what they serve.
Here's a small shop in Kochi that serves varieties of drinks for the past one and a half years but recently got popular for their unique drinks like 'kudam kalakki' and 'achar moru.'
The shop located at Vennala also serves nelikka moru, masala moru, kulikki sarbath, uppu soda, paal sarbath, nelikka sarbath, tea, coffee, boost, horlicks, boost coffee and more.
A recent video posted on YouTube by Food Reviews Kochi gives a glimpse of the shop and its popular drinks made by its owner Manu Babu.
Manu Babu says that kudam kalakki comes in various flavours and the price depends on the rate of the fruit in the market. Orange and Musambi kudam kalakki cost Rs 40, Anar kudam kalakki costs Rs 50, and passion fruit kudam kalakki costs Rs 60.
Nadan sambharam costs Rs 15 and achar moru costs Rs 20. All the items are served in a small pot (kudam). The shop opens at 10am and closes at 11pm.
Looks like this new drink is the perfect way to escape from the scorching heat.