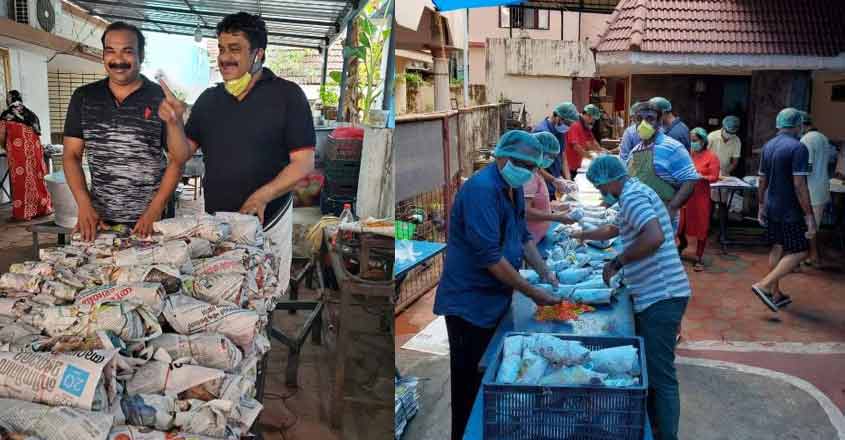 Kochi: The community kitchens opened across the state has been feeding the poor during the lockdown days. Meanwhile, the kitchen run jointly by Venus Lane Residents Association in Kaloor and a few cinema personalities decided to try something new other than the regular vegetarian lunch.
Delicious chicken biryani was prepared at the community kitchen on April 4. Around 3000 packets of chicken biryani were distributed from the kitchen in the morning and in the evening. The COVID kitchen was started by film producers Maha Subair, Anto Joseph, Aashiq Usman, Badusha and actor Joju George. The catering company owned by Basheer, who is Subair's brother, oversees the cooking at this kitchen.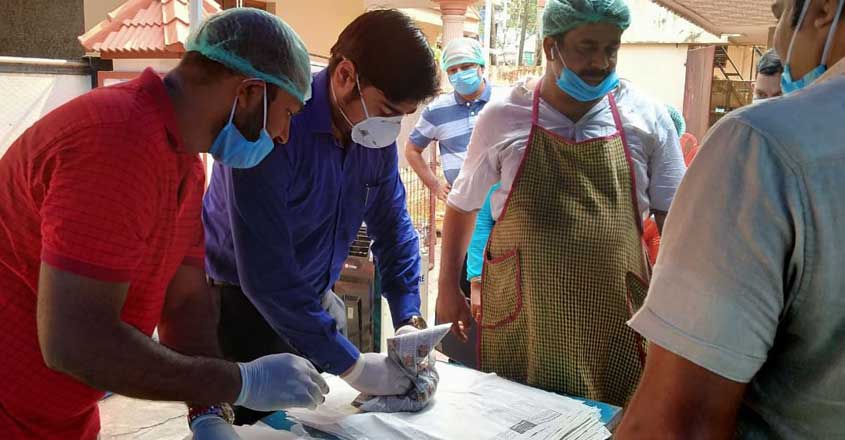 The kitchen which initially supplied food for 250 persons now cooks for at least 3000 people daily. The cooked food is supplied with the help of NGOs, police department and the municipality.
Lots of film personalities chipped in with financial aid when the daily expenditure to run the kitchen crossed Rs 1 lakh. Residents from 25 houses in the association volunteer to cook the meals. Besides, film personalities too come here regularly to help with the packaging and other chores. District collector S Suhas, TJ Vinod MLA, Mayor Soumini Jain, public works permanent committee member PM Harris, actors Sadique, Dharmajan Bolgatty, Suresh Krishna and Ramesh Pisharody and directors Sachy and Major Ravi had recently visited the kitchen.
Lunch is usually ready to be supplied by 12 noon and chapathi and curry would be ready for dinner by 7pm. Maha Subair said that food is supplied in their private vehicles as well. They have decided to supply food until the lockdown is lifted.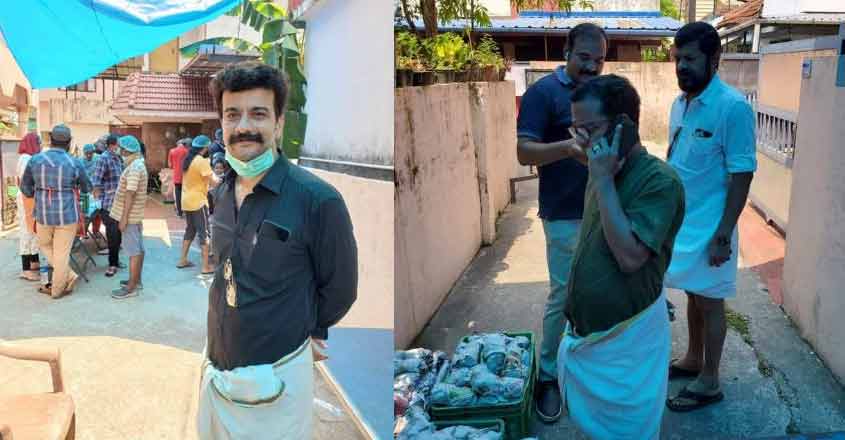 There are around 139 active community kitchens in the district. Among them 97 are in the village panchayats and 42 kitchens functions in the municipality area. All these community kitchens feed averagely around 47,057 persons on a daily basis. This includes 15,462 guest workers as well.