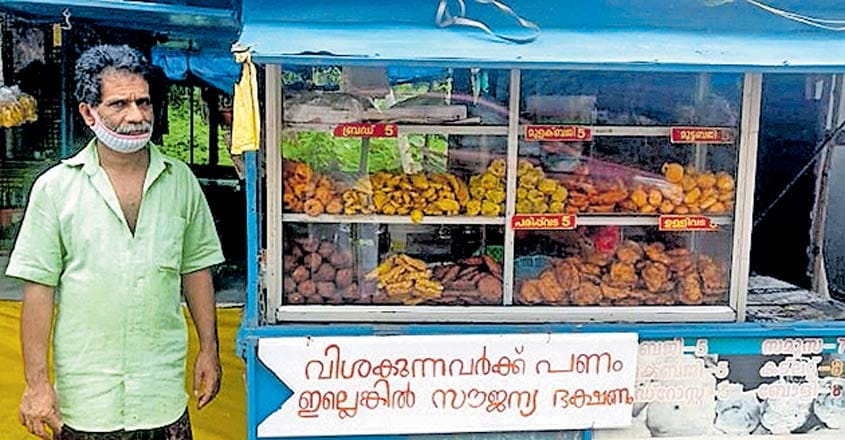 Hungry but don't have money? At Asharaf's tea cart, you can drink enough tea and eat as many snacks as you need. You only have to pay with a smile.
Asharaf's tea cart with a board 'free food for the hungry' can be seen at Muvattupuzha Puthuppady junction in Eranakulam district of Kerala. He provides a variety of snacks to those who wish to buy them, as well as continues to feed the hungry for free.
If you have the money, you can pay 5 rupees per snack. The snacks available include parippuvada, ulli vada, bread roast, uzhunnu vada, masala bonda, pathiri, and so on. 
Asharaf started the tea shop 3 years ago with the help of his wife Haleema. He believes that feeding the needy is not a service but a duty entrusted by god. The tea cart is his only source of income for the family of five which includes three daughters.