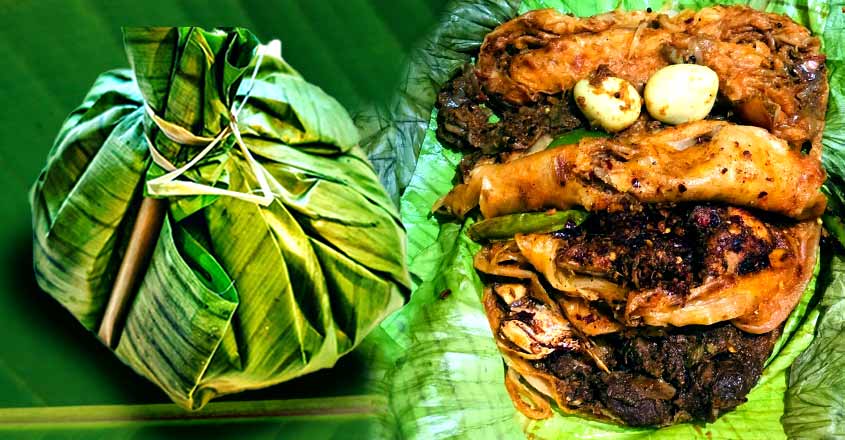 Porotta is definitely one of the most iconic dishes in Kerala that enjoys massive popularity. Meanwhile, foodies in Kochi are in for an amazing 'treasure hunt' that excites their palette. Nidhi porotta, a special and unique preparation in which surprise items are hidden between multiple layers of porotta, is the latest rage among Kochi's  food lovers.

The dish was created by Instagram user Gingu, a hardcore foodie, who runs the page called 'Gingu's adukkala' on the popular social media platform. Though she is a freelance makeup artist, Gingu has always been passionate about cooking and tasting delicious food. During the lockdown period, umpteen number of nidhi porotta had reached various houses around Kochi from Gingu's quaint kitchen in her flat at Ponnurunni.
Nidhi porotta
Gingu prepared the nidhi porotta after she was inspired by a unique dish that she tasted in Kollam. The first layer has spicy beef roast between two porottas, the next one has tasty chicken fry with some roasted red chillies and coconut and the final layer has amazing quail egg roast. This is secured by a flaky porotta on the top.
A heavy meal
Gingu says many wonder whether her porotta is a bit too heavy, loaded with protein. She says the porottas used in the dish are just a little bigger than the tiny coin porottas. Two persons, who can easily stomach huge meals, could share the dish. The fillings, meanwhile, are added in small amounts. Fresh coconut oil is used to cook the gravies that are filled between the layers of porottas. Home-made spice mix and masalas add that extra punch of flavours. Gingu says she would not cook more than 30 nidhi porottas in a day. She vows for the quality of the dish as such a small number is cooked.
Gingu began this endeavour at her home as she is interested in cooking and experimenting with flavours and ingredients. However, more than her nidhi porotta it is the special Kozhikodan biryani that is in demand. The biryani is sold for Rs 150 and the nidhi porotta costs Rs 200. However, the orders have to be booked in advanced. Gingu has set up a customized kitchen in the balcony of her flat where she cooks these special items.