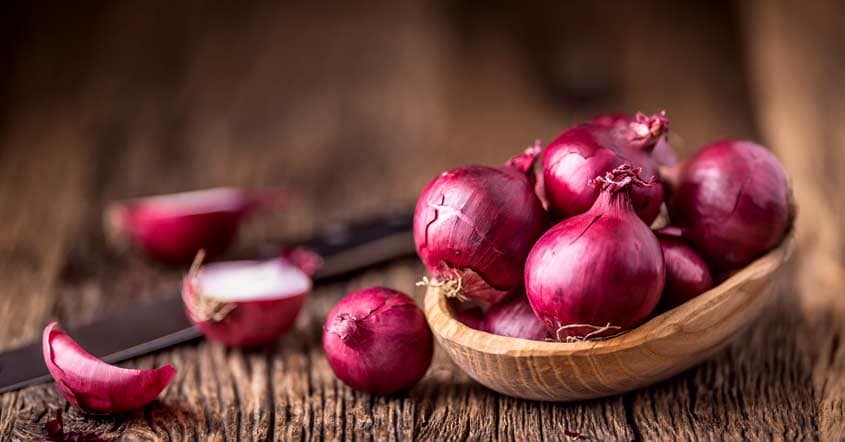 Shallots are an integral part of the Indian cuisine, adding oodles of flavour and texture to the dishes. It is even used in many ayurvedic concoctions as they are known for their amazing health benefits. In the traditional medicinal recipes of Kerala, there are a few special preparations using shallots that are excellent for women's health. However, these dishes or medicinal preparations should be consumed by mature women as it safeguards the health of the uterus.

Health benefits
The shallots lehyam is mainly used as a medicine to relax the woman's body after delivery. When a woman gives birth, all the nerves and bones in her body tend to loosen up or become weaker. This dish helps strengthen the nerves and bones during the post delivery recovery period.
This helps heal the wounds that are part of the delivery.
It helps the uterus shrink and regain its strength post delivery.
It cleanses the uterine tracts.
It also cleanses the blood.
This lehyam is excellent to increase the rate of hemoglobin.
Young adolescent girls who menstruate for the first time are sometimes given the shallots lehyam as it is good for the health of the uterus.
Those who cannot include coconut milk or jaggery in their diet due to various health issues should be careful while consuming this lehyam. Elderly women should consume it only in moderation.
Information courtesy: Dr. R Bhagavathy Ammal, hospital superintendent, Seetharam Ayurveda specialty hospital, Veliyannur
Here is the recipe of ulli lehyam or shallots cooked in jaggery syrup and coconut milk that is greatly beneficial for the health.