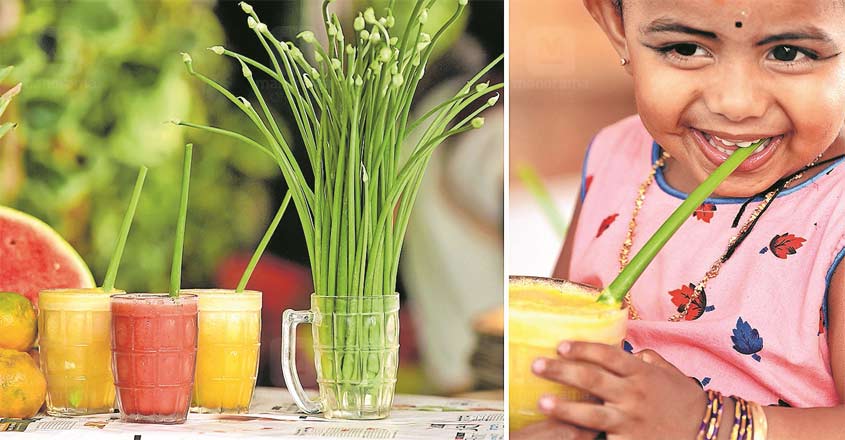 Ever since the plastic ban in Kerala, hotels and bakeries have been trying to come up with eco-friendly substitutes for the plastic straw. Spring onions are an excellent alternative which is natural and green.
After drinking the juice, you could eat the straw or just throw it away as it is biodegradable. Up to 110 straws could be made using a kilogram of spring onion. 

Spring onion also has excellent use in your kitchen as it makes a delicious thoran (stir fry). Here is recipe for Kerala-style stir fry with spring onions.